By Sergio Mataʻu Rapu
(Above image: Producer Sergio Mata'u Rapu with PIC Director of Program Development and Content Strategy Cheryl Hirasa, Executive Director Leanne Ferrer, and Digital Engagement Manager Amber McClure)
PRODUCER'S REPORT:

2015 PBS ANNUAL MEETING

The PBS Annual Meeting was held May 11-13, 2015 in Austin, Texas. I, an independent producer, was fortunate enough to attend along with PIC's Executive Director Leanne Ferrer, Director of Program Development Cheryl Hirasa, and Digital Engagement Manager Amber McClure. Though generally the annual meeting is tailored more towards PBS stations and employees, I did gather a lot of helpful information from the presentations, breakout sessions, and individual meetings.

Prior to the start of the conference I attended the Young Professionals Workshop (#YoProWo), a gathering of men and women under the age of 40 who are working in the public media space. Both indie producers as well as station employees in the group were interested in pushing public media's content and platform to a new level, making it more relevant for a younger audience. The biggest hurdle, it seemed, was to learn how to pitch our new ideas in a way that could be understood by the present leadership of the system.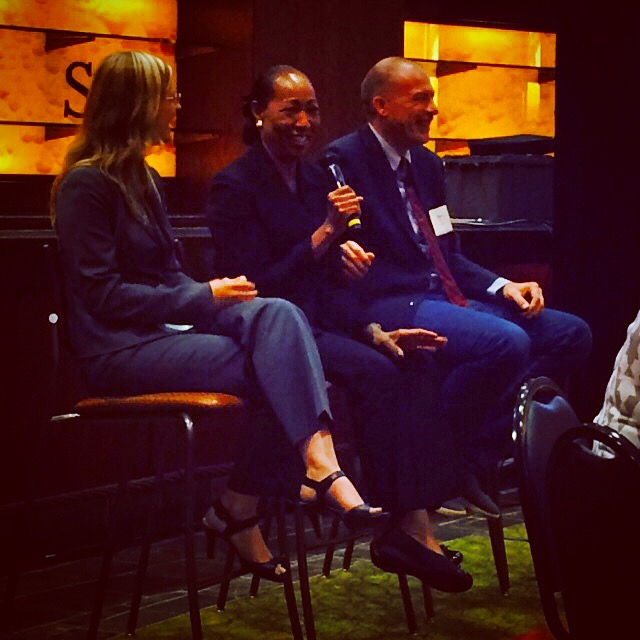 The conference began with a series of general sessions. The Primetime Programing session showcased a variety of new series and specials that will be airing in 2015 and 2016. Some of the most impressive were new spins on cooking shows, including a comedic Bourdain-esque show produced by WGBH and Zero-Point-Zero productions as well as Family Ingredients, a PIC-funded series produced by Hawai'i's Juniroa Productions.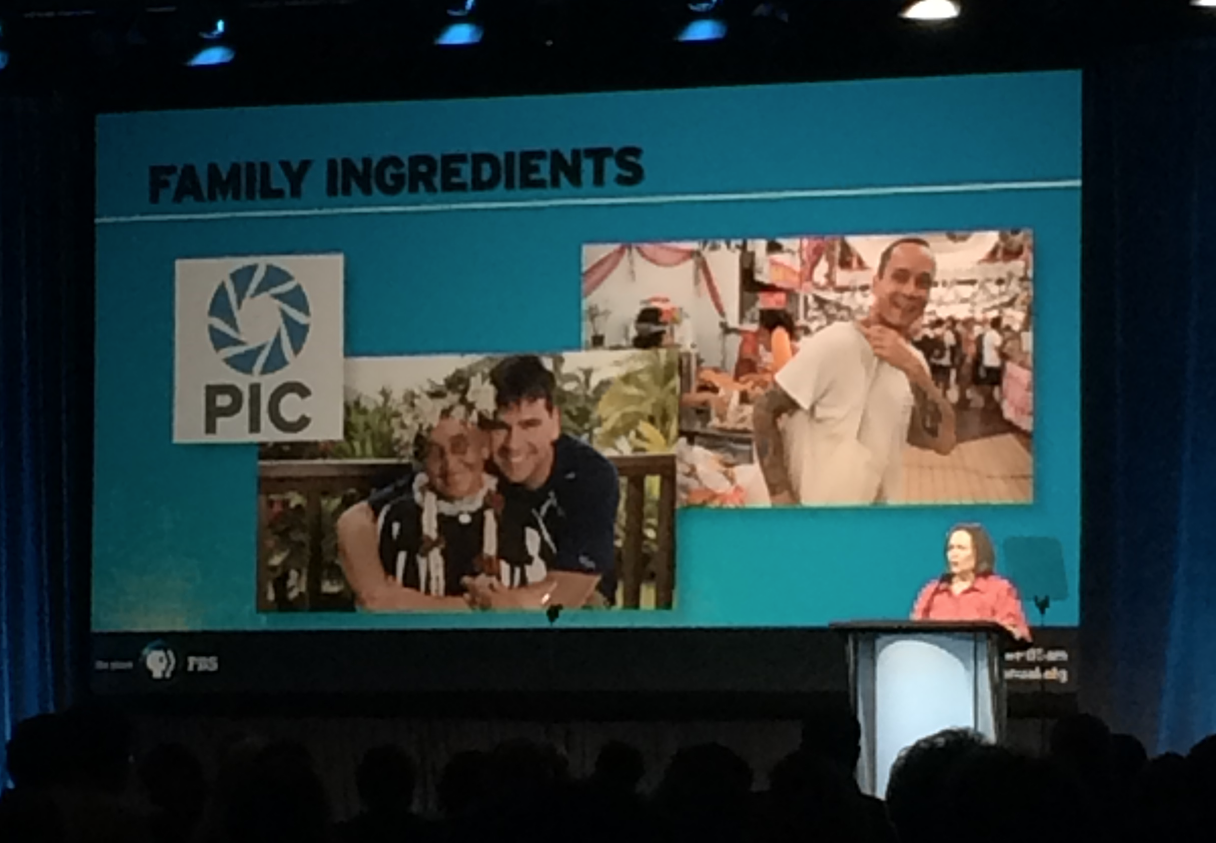 It was also interesting to see PBS showcase a new US-based drama, Mercy Road. Ridley Scott is producing the series, set in the Civil War-era. This announcement comes on the heels of the final season of Downton Abbey, a series that was responsible for bringing huge viewership numbers to Public Television. Not only am I excited that we will finally be producing an American-based drama for public television, but I am also happy that the PBS system is finally jumping into the drama/fiction realm again, a genre that is very enticing for younger viewers.
Many of the breakout sessions I attended dealt with creating projects in the digital space for non-traditional audiences. PBS Digital Studios and participating stations presented several projects that had been produced for digital-only release. Some series, like KLRU's BBQ with Franklin had gathered such a large online following that the station decided to cut longer episodes for television broadcast as well. The take away was that the digital space, with its smaller budgets and experimental nature, seems like a good place to test out new ideas and find an audience.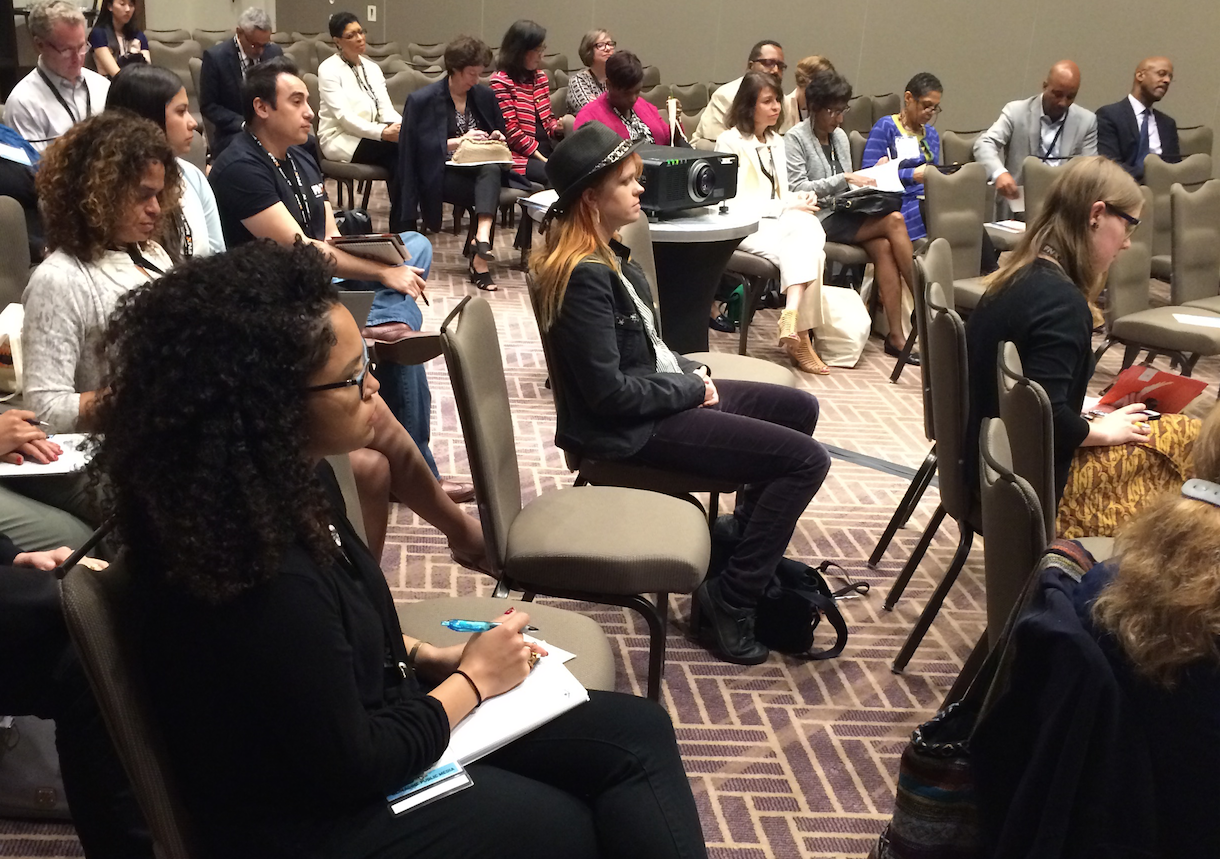 Thanks to PIC, I also had the opportunity to meet with Chris Hastings from The WORLD Channel and Kathy Lo from PBS to hear their notes on a rough cut of Eating Up Easter, my latest PIC-funded doc. I had the opportunity to listen to their feedback as well as discuss with them different avenues I could take to make my film more engaging. Their notes echoed many that I had received from other producers who had seen my cuts, and it encouraged me to jump back into cutting my film.
I also had the pleasure of meeting and chatting with Erika Cohn, a producer of PIC-funded In Football We Trust. Erika and ITVS were there to present some outreach strategies that they were using to help stations better engage with their audience in preparation for the broadcast of docs on the Independent Lens series. Given that Erika's film made a big splash at Sundance as well as several other film festivals, I had a chance to talk with her about the benefits of taking your doc through the festival circuit prior to public television broadcast. We also commiserated over the long, dark, and sometimes painful hours spent trying to find the story in post-production. Her words were encouraging to say the least.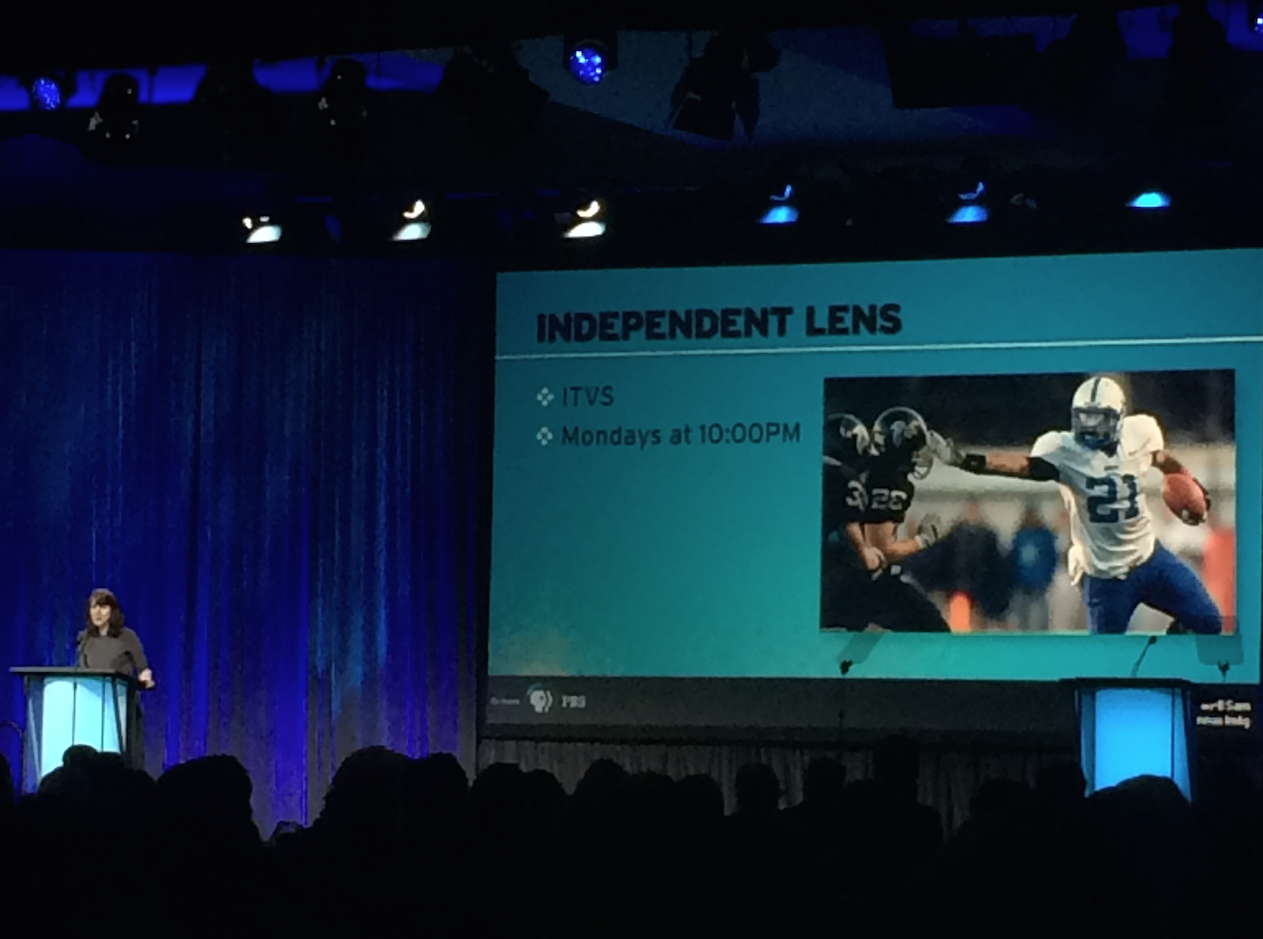 Looking over my notes on the plane ride home, I became re-energized to not only continue working on Eating Up Easter, but also develop new content for the platform that public media is becoming; unused footage could become digital shorts, a user-generated series could bring relevance to issues faced on Easter Island. Though my mind and hands are focused on finishing Eating Up Easter, I feel invigorated by my experience and by the many future story possibilities for public media that the conference inspired me to create and pursue.
---
Sergio Mataʻu Rapu is a Rapanui independent producer and filmmaker based in Minneapolis. His short film Ka Haka Rongo can be viewed in PICʻs Short Film Showcase. Whether shooting a documentary about the revival of cultural practices in the South Pacific, or creating Augmented Reality content to bring life to a physical location, Sergio's Mara Films' projects are as broad and diverse as the subjects they follow. Please visit their website: www.marafilms.com.
Categories: Events, Producers' Post, Training