We are humbled to be honoring the legacy of the late Merata Mita with the PIC Trailblazer Award at the Hawaii International Film Festival Awards Gala on November 16, 2018. Her son, Heperi Mita will accept the award on her behalf, as well as in continuing the legacy that was started by Merata in championing Maori and native filmmakers on the big screen.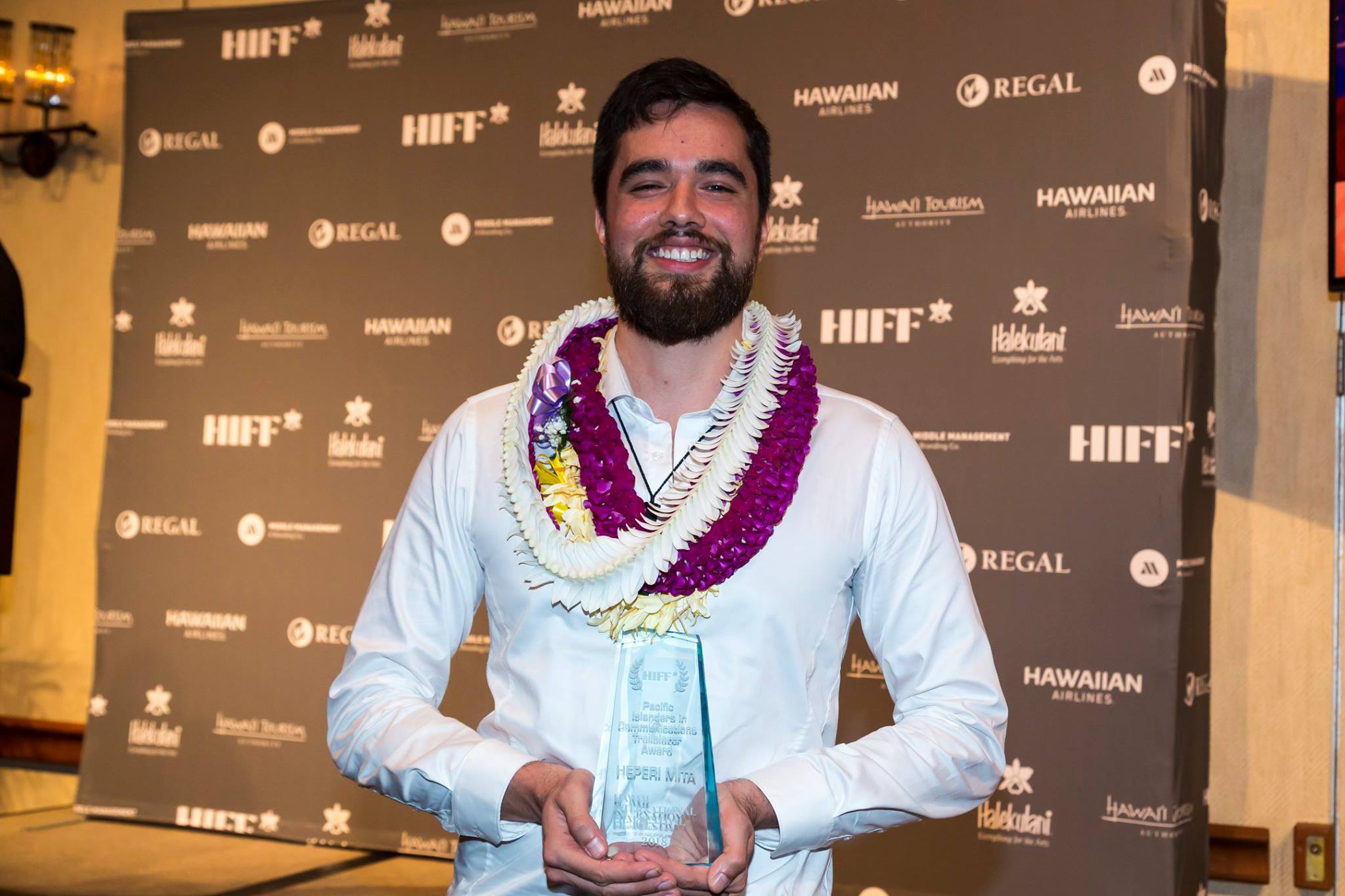 More about Heperi Mita via HIFF.org
"HEPERI MITA: Born into a movie making family, a career in the film industry was inescapable for director Heperi "Hepi" Mita - not that he didn't try. His media career began in 2007, working in online journalism for the pulitzer prize winning Las Vegas Sun newspaper. He returned to his home country of Aotearoa / New Zealand in 2011, following the death of his mother - indigenous filmmaking pioneer Merata Mita (UTU), who would also become an educator and mentor on the inaugural staff of the UH Manoa Academy for Creative Media (ACM). Back in New Zealand, it was here that Hepi began his career as an archivist with Ngā Taonga sound and vision, the nation's film archive. The combination of these experiences culminated in his directorial debut with documentary MERATA: HOW MUM DECOLONISED THE SCREEN, which world premiered at the New Zealand International Film Festival this past summer. HIFF will present the Hawaii premiere of this film at Spring Showcase 2019. As the mantle bearer of his mother's legacy, Hepi continues to be a beacon for Maori and indigenous filmmakers and media, perpetuating this legacy for generations to come.
The Hawaii International Film Festival's PIC Trailblazer Award is given to a cinema artist of Pacific Islander heritage who broadens the scope of Pacific Islander stories onto the world stage, producing award winning work in independent and global cinema, becoming a trendsetter in their field and a cultural ambassador that shines a spotlight on Pacific Islander culture in mainstream media."
Read about more of the 2018 Honorees here.
Photos: Hawaiʻi International Film Festival HIFF.org
Categories: None