We hear from Pacific Islanders in Communications, Executive Director, Leanne Ferrer as she recaps the PIC experience at the 38th Annual Hawaii International Film Festival and some of the wonderful events PIC was involved in. Read on below.
---
Fall, my favorite time of the year, it brings cooler nights, pumpkin spice flavoring, the Thanksgiving Holiday and the Hawai'i International Film Festival (HIFF).
Preparing for HIFF is always exciting for the PIC team. We look forward to meeting new filmmakers, are eager to catch up with old friends and see as many films as we can.
This year was the 38th anniversary of HIFF and the 9th year that Pacific Islanders in Communications has sponsored the Pacific Showcase, which premiered six feature films and seven short films that made up the Pacific Showcase Shorts. The films represented the voices of the indigenous people of the Pacific with stories told from Hawai'i, Aotearoa, Australia, Tahiti, Kiribati and Rapanui.
Our PIC Trailblazer Award honored the legacy of the late Maori filmmaker, Merata Mita. Her son, filmmaker and archivist Heperi Mita, accepted the award on her behalf at the HIFF Awards Gala, Hepi will continue the legacy that was started by Merata in championing Maori and native filmmakers on the big screen. (Pictured below.)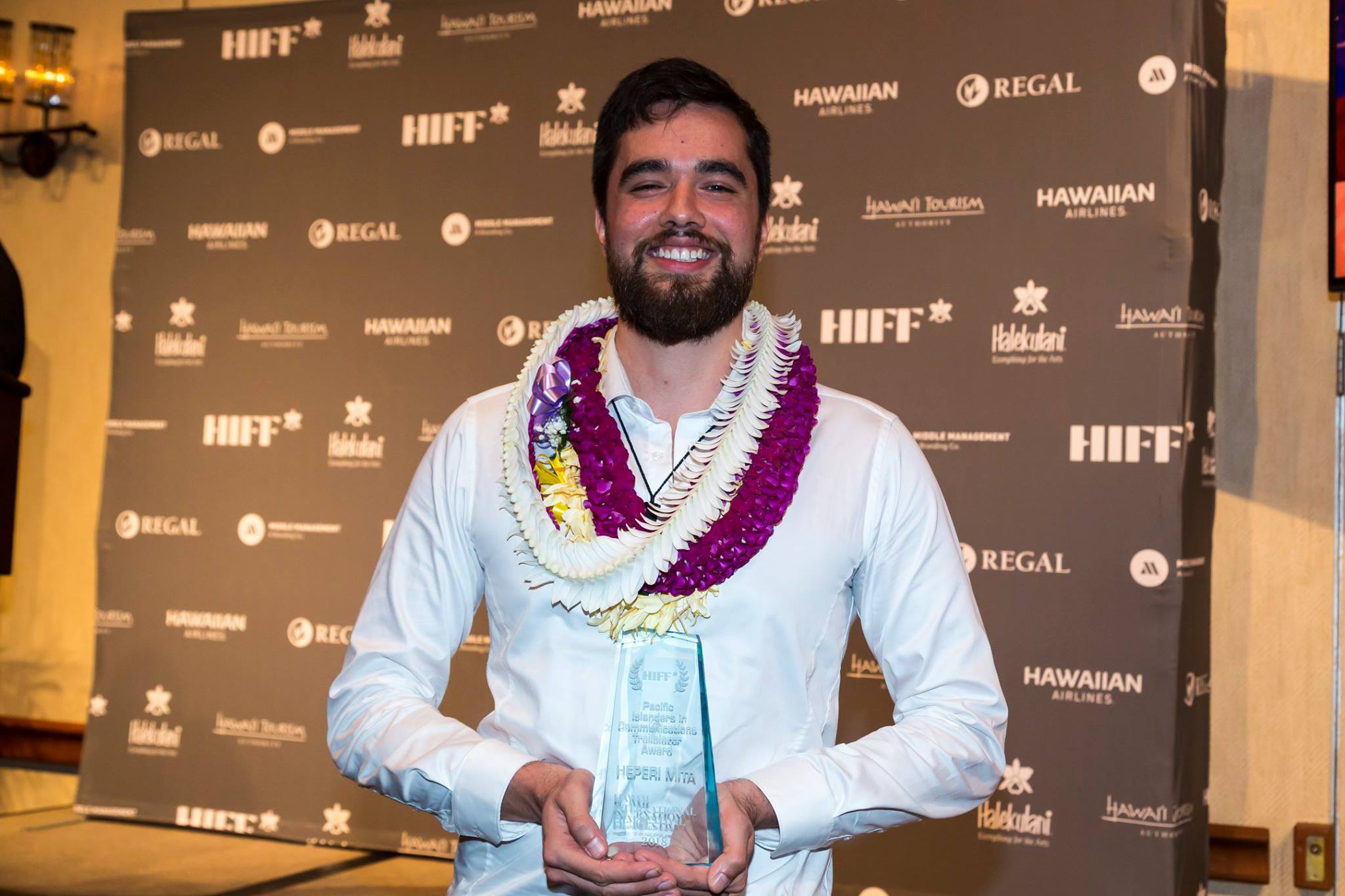 I had the pleasure of co-moderating the 808 Filmmaker Townhall: The Future of Indie Filmmaking in Hawai'i with HIFF Artistic Director Anderson Le. We discussed topics such as the Ohina Showcase's new partnership with HIFF, The Good Pitch Local in Hawaiʻi and the Hawaiian Handbook for Media Protocol which will debut at the PIC Media Makers Symposium (formerly the Hawaiian Media Makers Conference) in November 2019.
The third annual Wāhine in Film Mixer (pictured below) was hosted by Hawaiʻi Women in Filmmaking, in collaboration with HIFF and PIC. The theme of the mixer was to connect, collaborate, and corroborate. It was an amazing afternoon of yummy food, terrific conversation and newly developed friendships. It was wonderful to be in the company of powerful female media makers.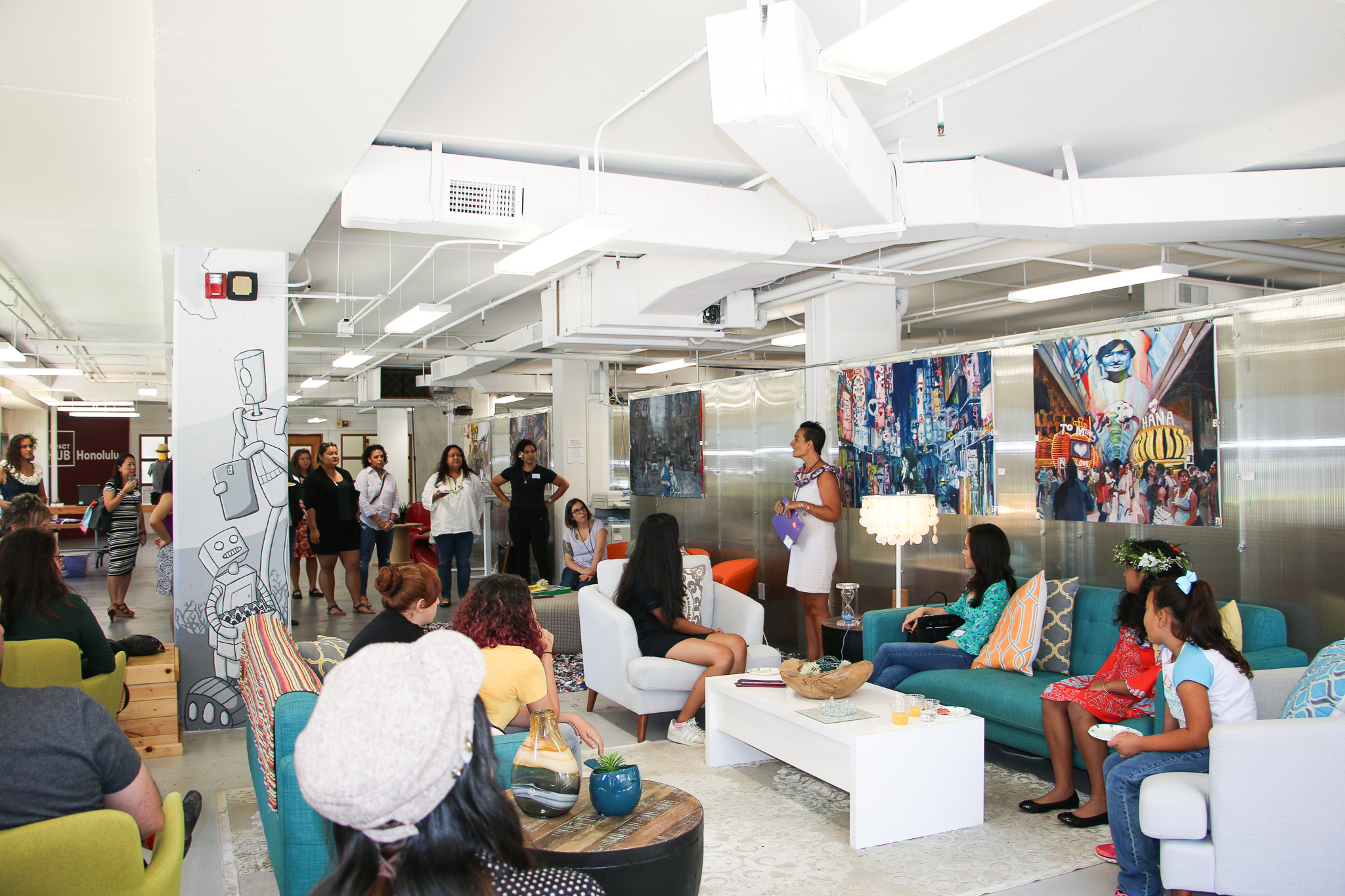 PIC congratulates all the films in the festival and all of the award winners. Congratulations to Beckie Stocchetti, the Executive Director of HIFF, who once again ran an amazing film festival. I'm already looking forward to their Spring Festival next April.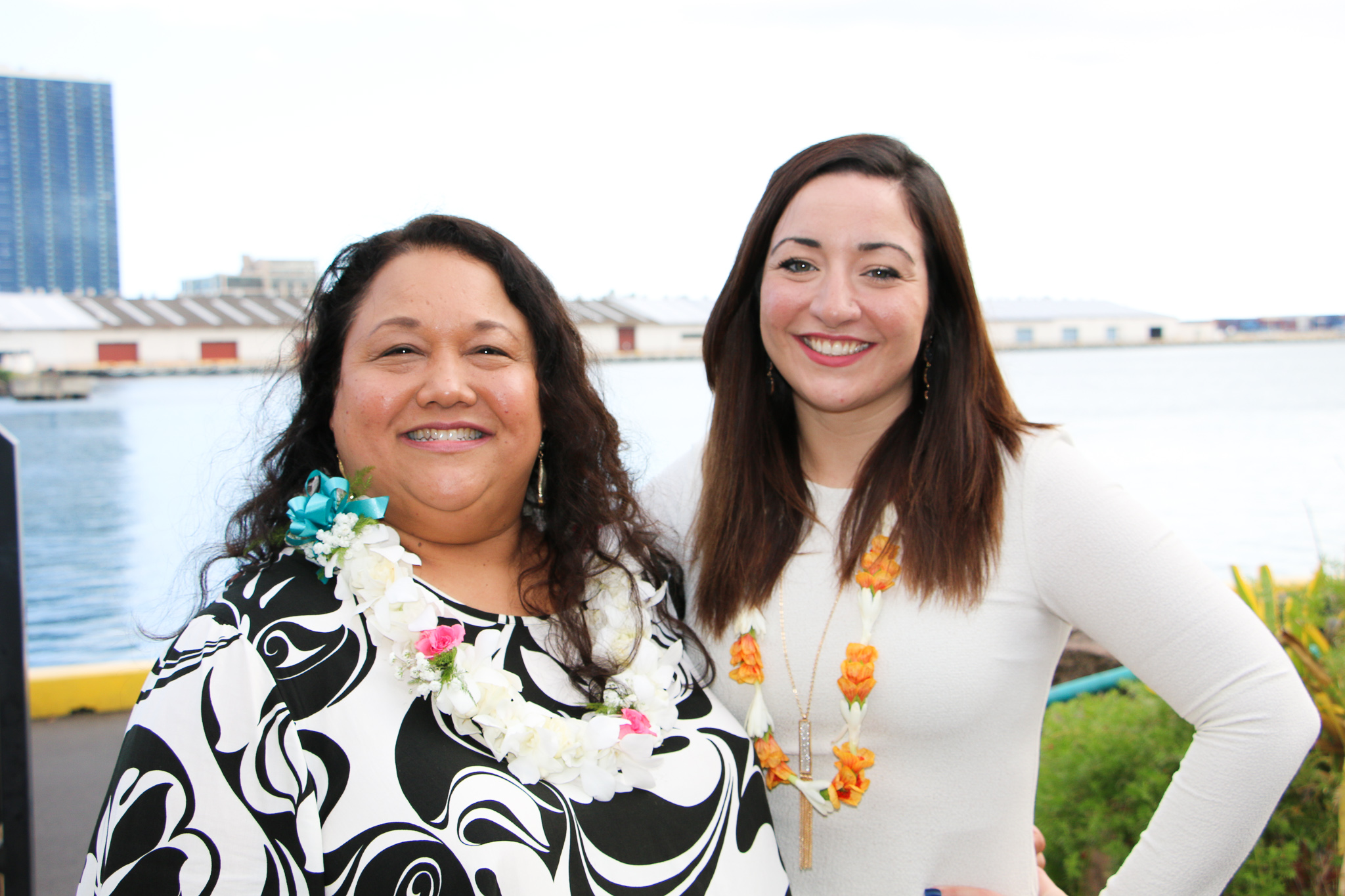 (L to R): Leanne Ferrer and Becki Stocchetti
Categories: None