(L to R): Cinematographer Chapin Hall, Composer Tyler Strickland, Editor Jason Zeldes, Director Producer Ciara Lacy, Film Subject Hale, Producer Beau Bassett, Co-Producer & Editor Jeff Consiglio
On day five of the Los Angeles Film Festival, writer Cortney Matz remarked, "If this was your first day at the festival, you may have wondered if you missed the memo on Hawaiian shirt day…it does look like a luau exploded in here."

That explosion was the heartfelt gathering of collaborators and supporters to celebrate the world premiere of PIC-supported film, OUT OF STATE, at the LA Film Festival. Our team couldn't have been more excited to say that this was where we first launched our film into the world as so many of the things that LAFF and Film Independent believe in are the same things our team believes in: giving voice to storytellers from communities that the American public doesn't typically hear from. Plus, the collection of other films curated at the festival – and the other filmmakers – were so stellar that it felt very humbling to know that we were able to show alongside them.

This was also an incredible opportunity to assemble a team of creators that had never really been in one room together. It was an honor to have editor Jason Zeldes, who lived in Hawaiʻi for several months to work on the film, alongside Hawaiʻi-bred Cinematographer Chapin Hall. Having co-producer and editor Jeff Consiglio in the same room with producer Beau Bassett for the first time felt good. It was also exciting to have LA-based composer Tyler Strickland, who worked long distance to create the score for the film, meet our subject, Hale. We were thrilled to introduce so many people to Hale, who was able to attend the festival and share his experience with audiences. And, of course, our mahalo to those who helped everything go smoothly on this day, including associate producers Alorah Kwock and Christopher Kwock, social media manager Shane Makanui Lopes, and general good support Erica Acevedo, Lilian Izawa, and Analu Cruze. And, our deep aloha two members of our team, editor Sara Booth and spiritual advisor Kaiana Haili, who are sadly no longer with us but were honored at the screening.

The screening itself felt larger than life, showing to a packed house that kept the questions coming at the Q&A. Now, as the film begins its journey on the festival circuit, we can't wait to bring OUT OF STATE home in the fall. Four years in the making, we look forward to exploding more red carpets with our culture in the year ahead.

Aloha pumehana,
Team Out of State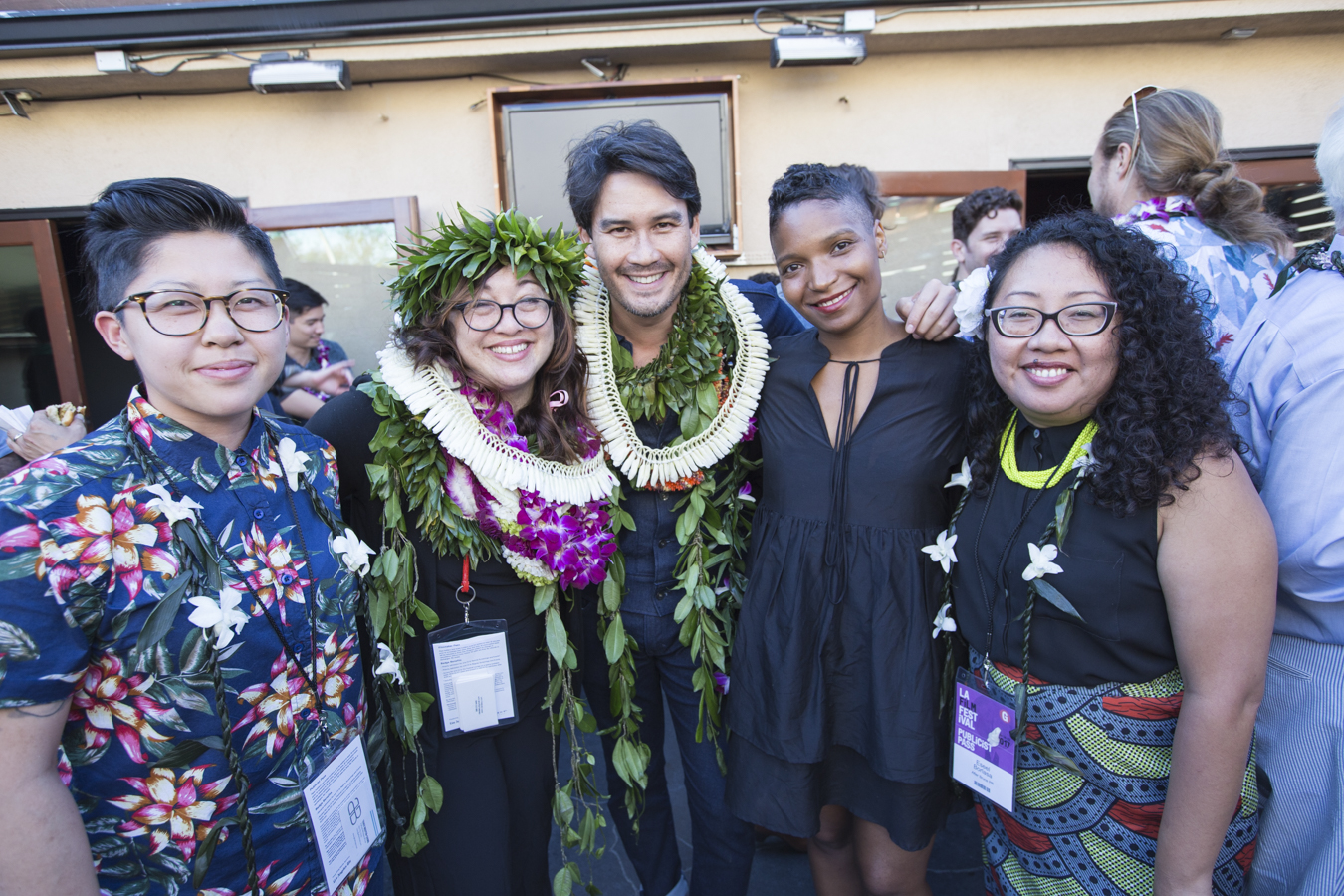 (L to R): Publicist Tracy Nguyen-Chung, Director Producer Ciara Lacy, Producer Beau Bassett, Distribution Consultant Felicia Pride, Publicist Eseel Borlasa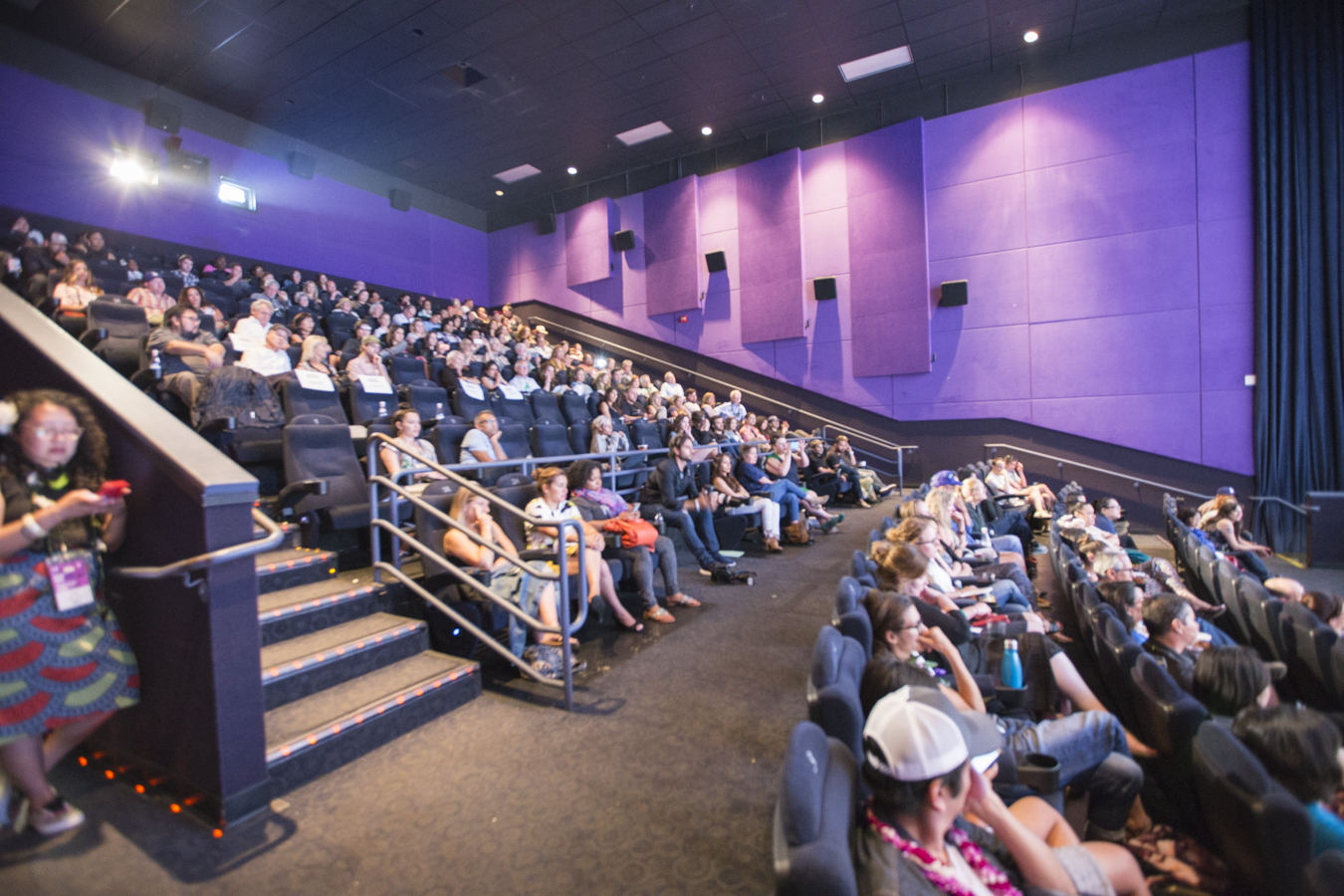 The sold out audience for OUT OF STATE just before the screening!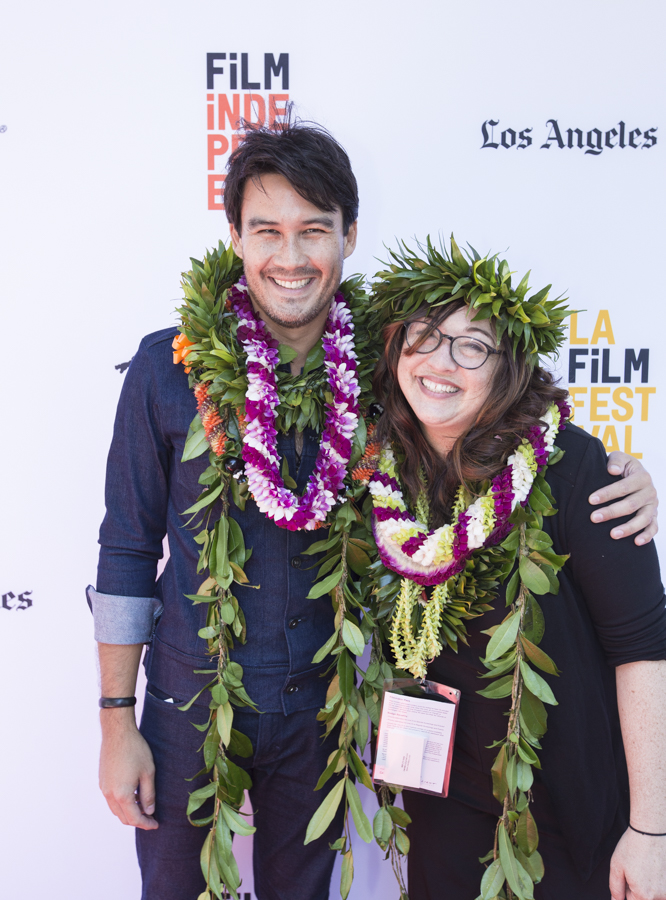 (L to R): Producer Beau Bassett, Director-Producer Ciara Lacy
All Photos: Justin Woolley
Categories: Newsletter