By Mericia Palma Elmore
Cultural appropriation and misappropriation of traditional cultural expressions are not easy subjects to discuss. There are passionate arguments on all sides of this issue. And while some Americans favor the "melting pot" version of cultural assimilation where all cultures get boiled down together and end up a kind of sloppy stew flavored by the dominant/settler/colonizing culture, that notion leaves a bad taste in the mouths of many indigenous peoples, immigrants and people of color. My goal with this session and my research and writing is to keep the dialogue open, and engage people, especially young scholars, artists and content creators in the discussion.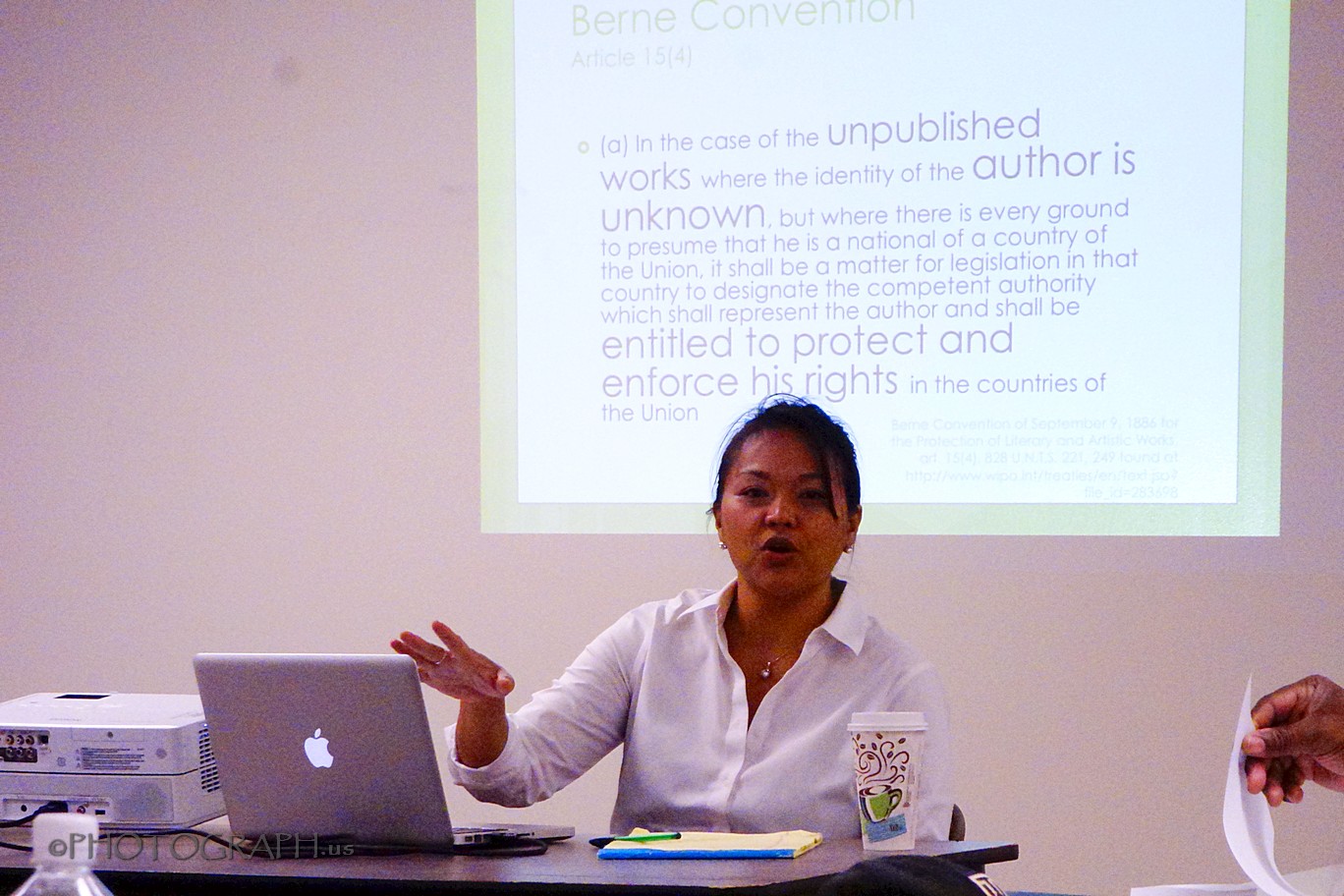 Knowing that Pacific Islanders in Communications and Hawaiian Media Makers are working on a guide for filmmakers similar to the Brown Book or the Pathways and Protocols program, I suggested that the Hawaiʻi independent film community, with guidance from PIC and others, create a short video for the State and County Film offices that filmmakers have to watch prior to being able to obtain a permit to film in the state. Similar to the short film visitors are required to watch before entering Hanauma Bay, the goal would be to educate people as to etiquette and proper procedure regarding cultural resources, traditional cultural expressions and indigenous intellectual property.
The session was well attended by a diverse group of artists, creators, scholars and producers. A bird's eye view of intellectual property law basics encompassed the first part of the session. After viewing and exploring examples of cultural appropriation, I shared my research on differing scholarly viewpoints regarding how best to protect indigenous intellectual property and traditional cultural expressions. We concluded the session with a Q & A session where we discussed possible next steps. Thank you to PIC for hosting me and giving me the opportunity to present information and research on this topic.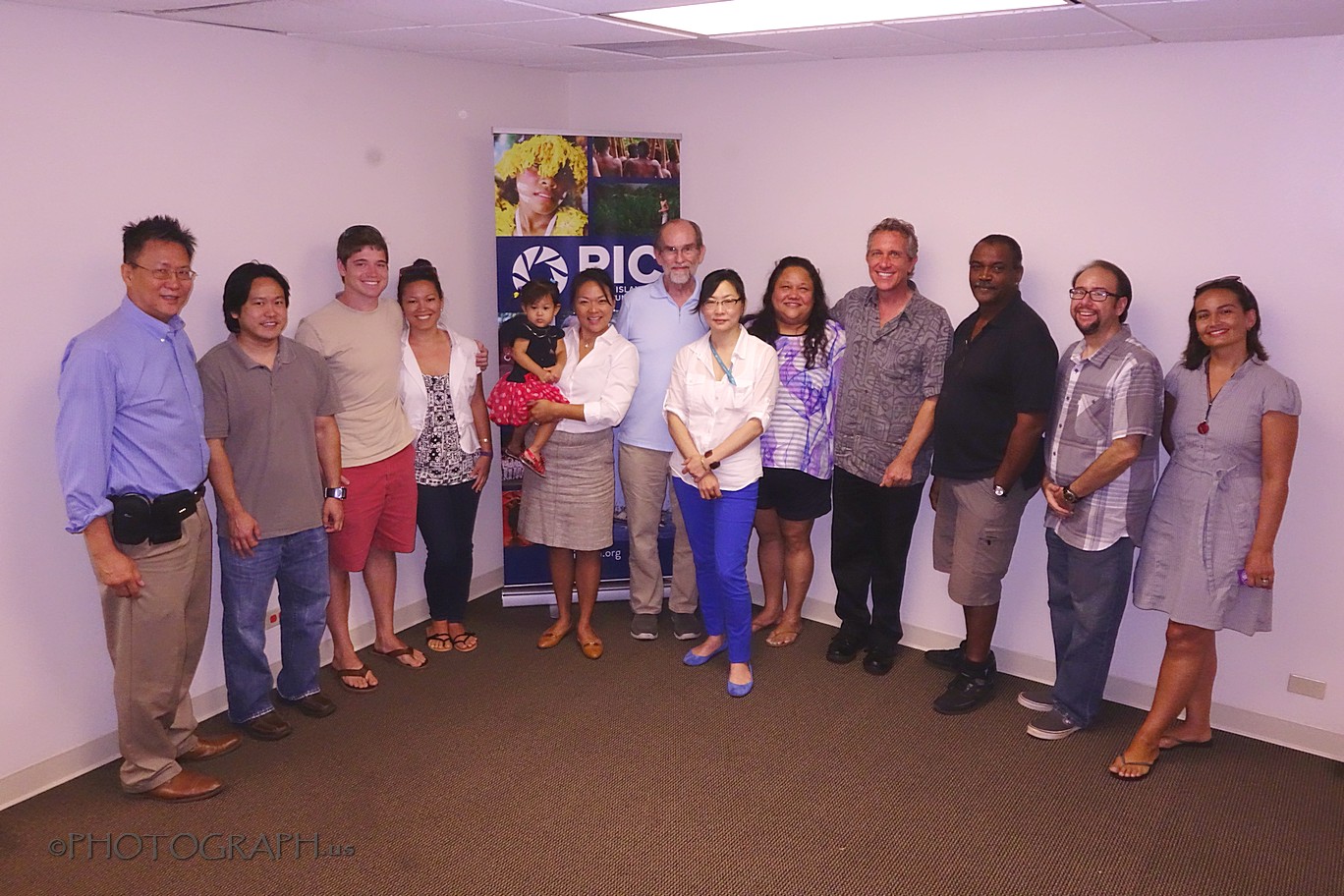 ---
Mericia Palma Elmore is an attorney and producer with over 30 years of experience in the entertainment industry in most all areas of the field. She most recently served as the Hawaiʻi production coordinator for the Discovery Channel program "Shark Week." Mericia is also a licensed attorney who has brokered deals for local artists with major players in the entertainment industry.
Top and bottom photos (c)2015 WesYoung. Mahalo to Wes Young for the use of his photos taken at the workshop.
---
Hawaiian Media Makers is an organization for Hawaiian and Hawaii-based communications and media professionals. It is meant to empower our community, share successes, and identify opportunities for collaboration.
To learn more about the 2015 Hawaiian Media Makers Series:
Mike Taibbi's Rules for Reporting on Television
Categories: Events, Producers' Post, Training