PIC proudly presents Pacific Showcase at CAAMFest, March 13-23, 2014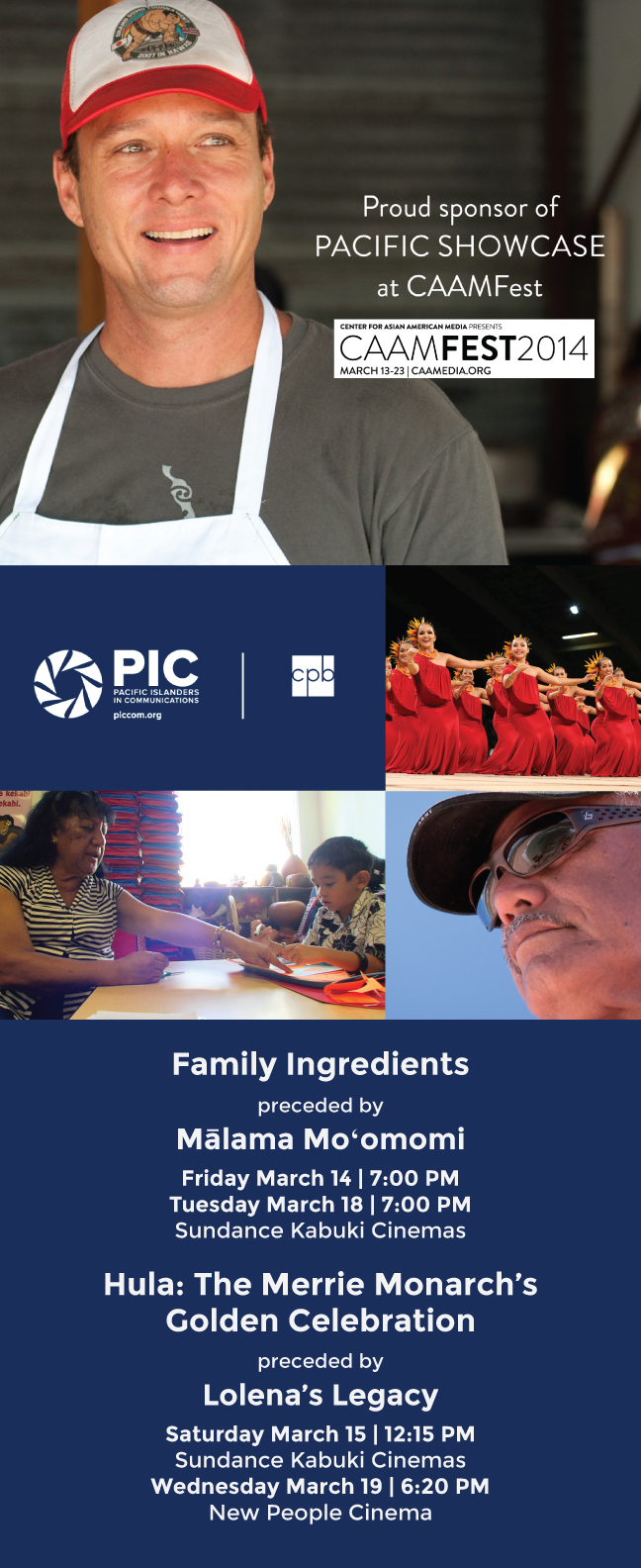 SPECIAL PRESENTATIONS / USA / 2013 / DOCUMENTARY, FAMILY / 56 MINS
"Hula is the language of the heart, therefore, the heartbeat of the Hawaiian people." Although most have heard of hula, few understand the rich cultural history and elaborate storytelling behind its fluid motions. Hula is hugely meaningful, simply in its ability to create community and carry tradition.
In a period of rapid change and fading traditions, there were a few that sought to pass down Hawaii's native language to the younger generations. One of them is Lolena, a native speaker from Ni'ihau, Aunty to her young students. She passes down not only their precious native tongue, but also the importance of familial affection and cultural heritage.
Hula: Merrie Monarch's Golden Celebration/NĀ LOEA: LOLENA'S LEGACY
New People Cinema
March 19, 2014 6:20 pm
FAMILY INGREDIENTS is a tasteful travelogue adventure. Hawaiian chef Alan Wong, who is of Chinese and Japanese descent, embarks on a journey that follows his family recipes back to their origins in Japan. Audiences will find his passion for life and affinity for food culture deeply relatable.
Mac Poepoe is a fisherman and one of the most knowledgeable kupuna (elders) on traditional Hawaiian fishing practices and sustainability. His essential work as an educator and activist aims to preserve and encourage traditional resource management. As he says, we "cannot wait for the government to step up and we need to do something on our own.
Categories: PIC Pacific Showcase, Screening