Hawaiian TV journalist Mike Taibbi was recently in Hawaiʻi for his first reporting assignment for PBS NEWSHOUR WEEKEND, and graciously shared his background, TV journalism experiences, and his "Rules for Reporting on Television" during presentations to TV/video production high school students and the Hawaiian Media Makers. Mike's presentation was the kickoff to the 2015 Media Makers Series, sponsored by the Hawaiian Media Makers.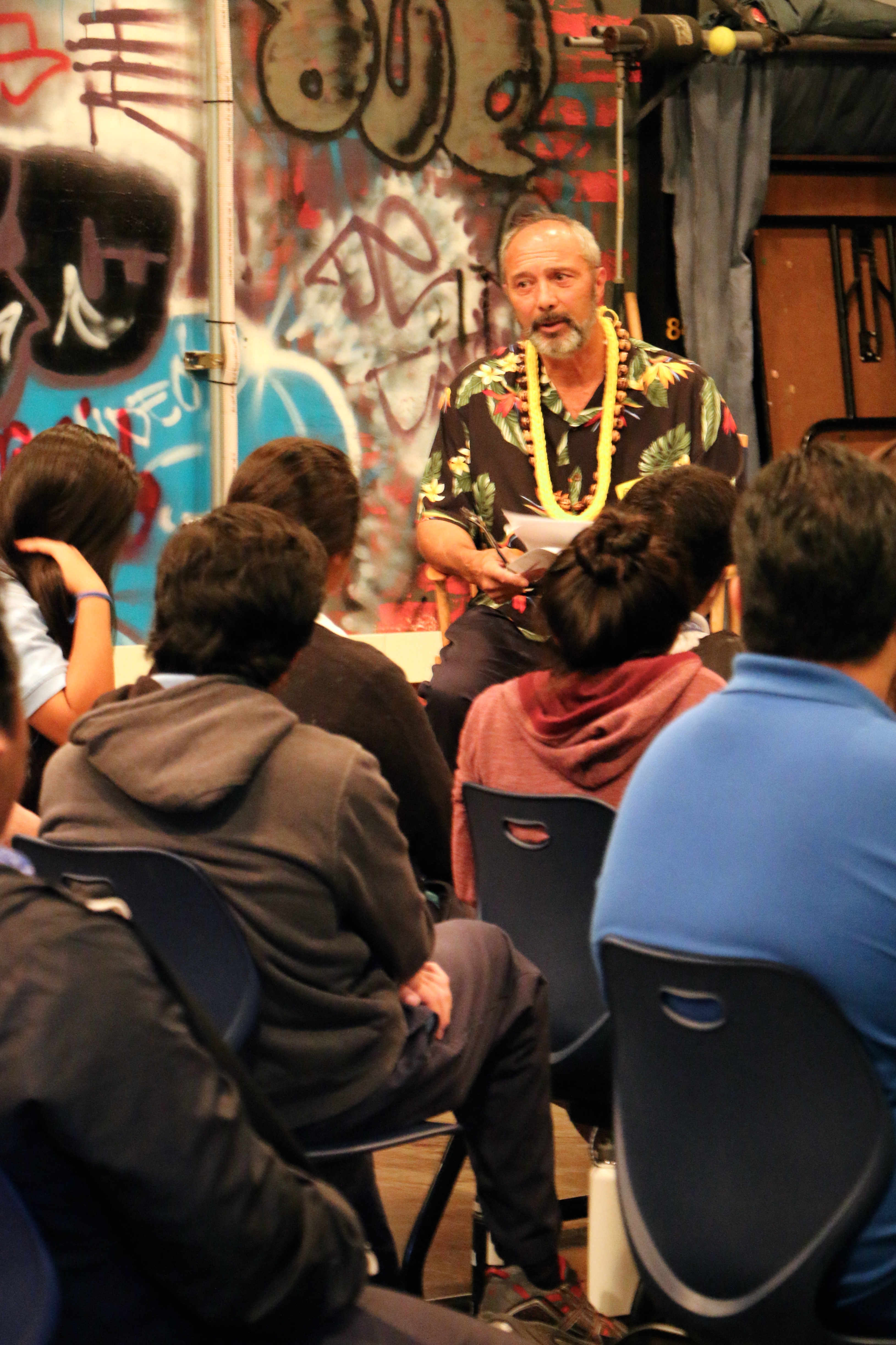 Mike is a veteran news correspondent with over half a century of experience of covering news stories around the globe, yet his story begins here in the middle of the Pacific. He was born in Honolulu to a Hawaiian-Filipino mother and was later adopted in New York by an Italian-American couple, Salvatore and Gaetana Taibbi. He still considers himself a "child of the island," and has recently endeavored to learn more about his heritage, establishing a relationship with two of his half-brothers by his birth mother on Oʻahu.
In addition to sharing his background, Mike discussed the joys of writing, and the satisfaction of utilizing creative vocabulary and imagery to craft attention-getting content. A resource he shared with the audiences was his "Rules for Reporting on Television," a set of rules he and producer Paul Toomey wrote years ago for their TV news team. Although the rules are specific to television, he feels most apply to storytelling in general. One rule he covered in depth was: Treat all involved in your pursuit of a story with genuine respect. "You want them to trust that you have their best interest at heart and you're not just exploiting them. And once they have that trust, the way they speak with you. . . the human connection becomes genuine."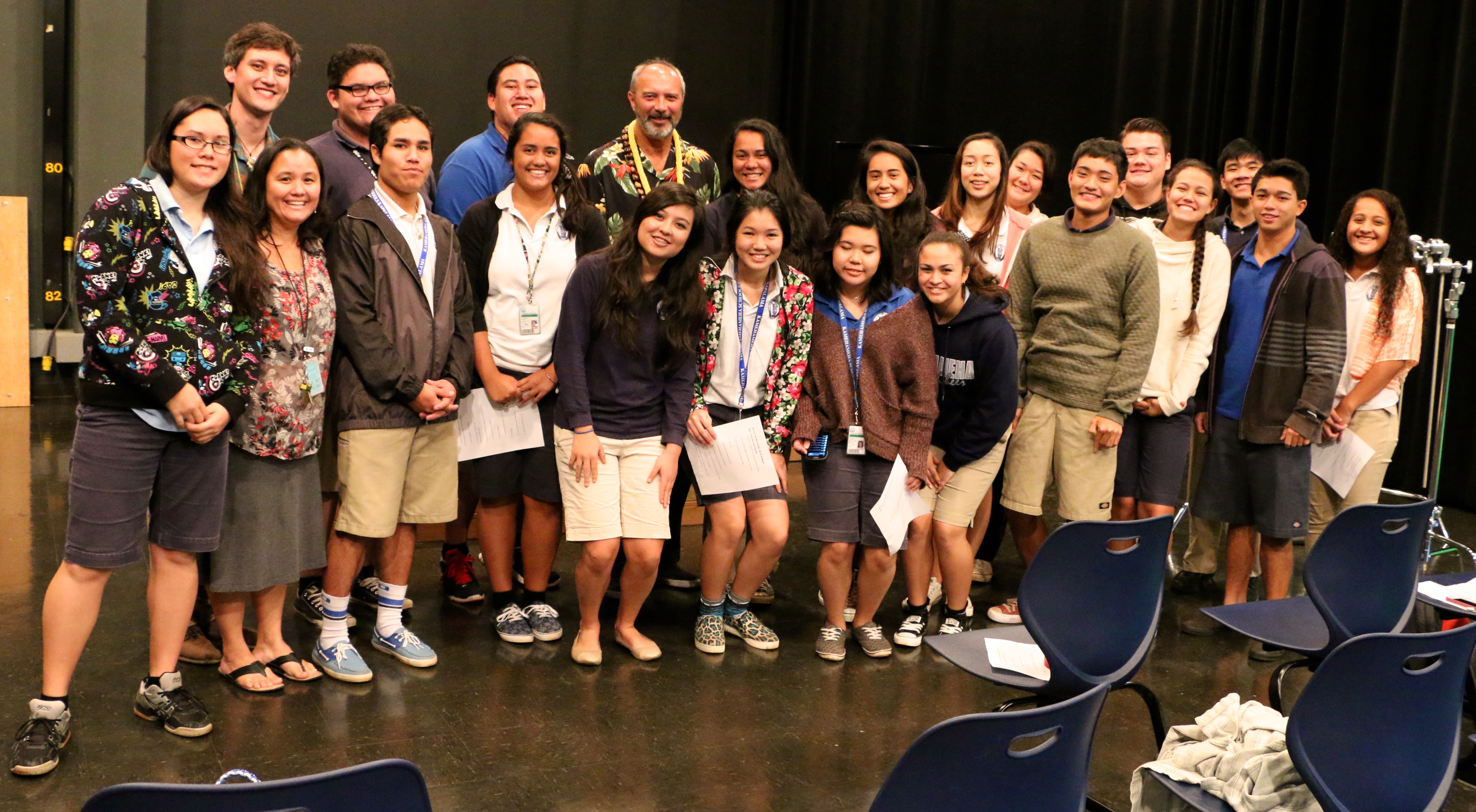 Feedback from participants was unanimously positive:
"Nothing beats the advice of a seasoned professional like Mike Taibbi to give students a dose of the real world. They were transfixed hearing about his experiences which sometimes put his life in peril and were driven by the basic need to tell a good story."
"Thanks to Pacific Islanders in Communications and the Hawaiian Media Makers for offering high quality public presentations! Journalist Mike Taibbi's talk was riveting. We can always learn more!"
"Mahalo for hosting the delightful Hawaiian Media Makers session with Mike Taibbi. Fascinating guy. Wonderful time."
"Amazing evening with the amazing Mike Taibbi. A great reminder and taken to heart the ethics of journalism. Such a humble person. Thank you Pacific Islanders in Communications and Hawaiian Media Makers for having us on the journey towards more Hawaiian stories to flourish and thrive in today's transmedia world."
If you are in Honolulu, please join us for upcoming events in the 2015 Media Makers Series. To keep informed, please subscribe to the PIC Newsletter, and follow Hawaiian Media Makers on Facebook.
---
Mike got his start as a journalist in high school, and began his career in television in 1971. He was most recently at NBC News where he worked for two decades. He spent months in the middle east covering the wars in Afghanistan and Iraq. More recently he was the lead correspondent on several big domestic stories, including the movie theater massacre in Aurora, CO, the Michael Jackson trial and the Gabby Giffords shooting. Prior to that he was a correspondent for 48 Hours at CBS and a London-based correspondent for ABC News.
He has won numerous awards including more than 35 Emmy Awards, a duPont Award and is a four time recipient of the Edward R. Murrow Award. He is the author of the book "Unholy Alliances: Working the Tawana Brawley Story," and has written scores of articles in publications including the New York Times, Sports Illustrated, and The Chicago Tribune. He is also the father of author/journalist Matt Taibbi, a writer for Rolling Stone.