After their film Moloka'i Bound won Best Short Work at the ImagineNATIVE Film Festival, Hawai'i filmmakers Alika Maikau and Chapin Hall were invited to develop and pitch a short film at Euro Connection. Euro Connection is a two-day pitching and networking experience that fosters connections between European production companies, funders, broadcasters, and creators of short films. It is held in conjunction with the Clermont-Ferrand International Short Film Festival--the world's largest film festival dedicated entirely to short films, held each year in central France.
Through PIC's partnership with ImagineNATIVE and as part of an ongoing commitment to filmmaker development, PIC awarded Alika and Chapin grants to support their travel to the event. Read below for their reflections on the experience:

Alika: We've been told we're the first Hawaiians to attend the festival. One frenchman even admitted, ashamedly, that prior to the discussion of our hula-centric project, his only connotation of hula was the "hula hoop." While we were invited to pitch at the Euro Connection because Clermont-Ferrand was looking for potential projects for co-production, what we gained while there was so much more than potential fiscal suitors.
The festival holds the largest short film market in France outside of Cannes, and I was overwhelmed by the sheer number of representatives from countries around the world who attended. Beyond the fundamental knowledge that so many of these festivals exist, talking to the programmers manning the booths, forming connections with them, learning from a São Paulo festival that they've been craving indigenous content, and making sure they know that we are out here in Hawaii, making indigenous content--these are the tangible effects of being there.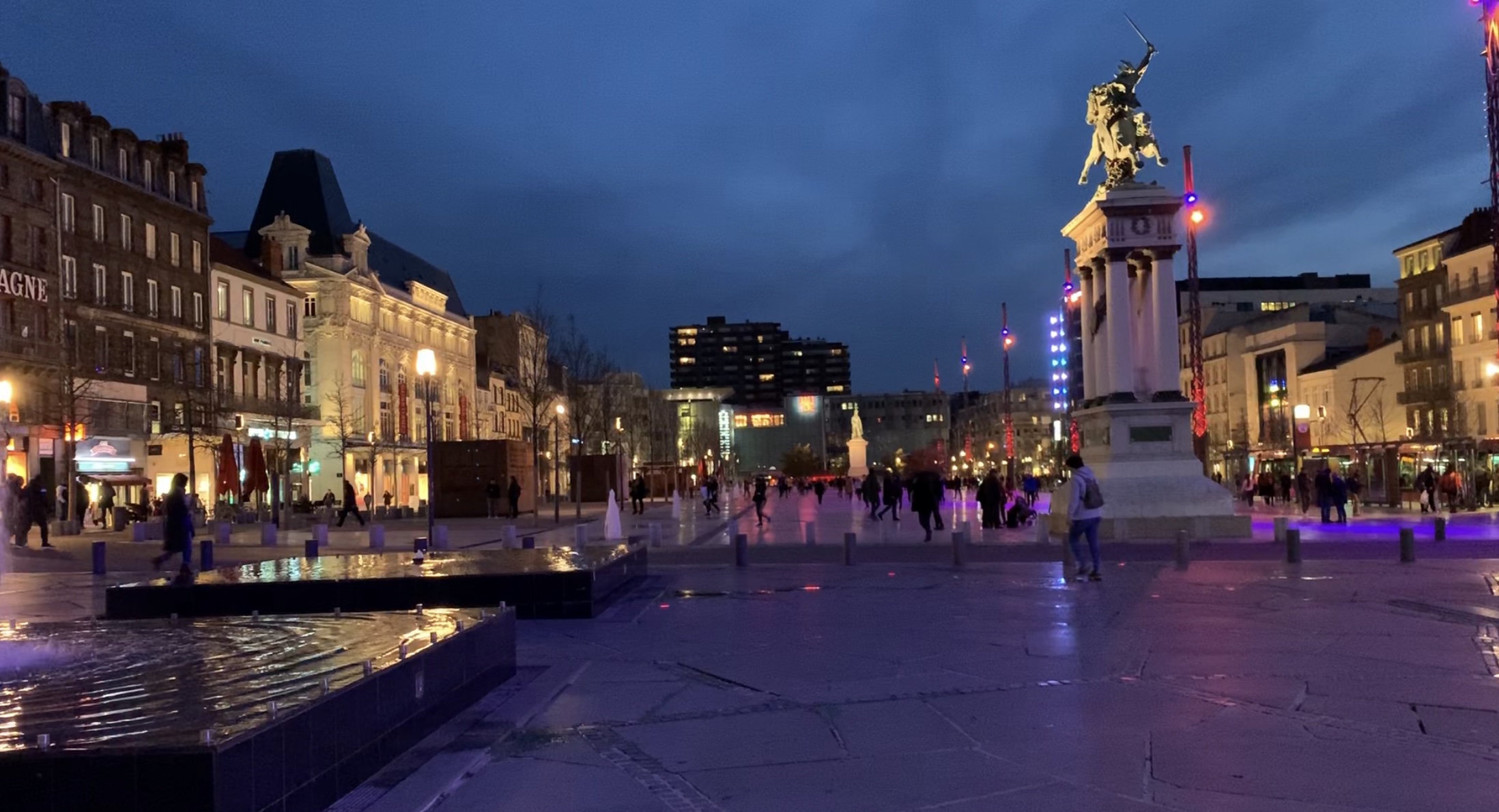 Among the other projects pitching were productions from Colombia, Lebanon, Jamaica, Congo. They taught us about the inner workings of the short film market in Europe, and how people carve out careers for themselves making short films--something unthinkable in the states, and previously unthinkable to me!
This is the most prestigious short film festival in the world--no one is here by accident. If your film is in the festival, you are among the best short filmmakers working. I saw a block of shorts that I will never forget, which was comprised of a Vietnamese short that premiered at Cannes named Stay Awake, Be Ready; a Colombian film entitled Soleil Des Plaines; a Nordic Film entitled Potop; and a Ghanaian film that ended up winning the Grand Prix entitled Da Yie.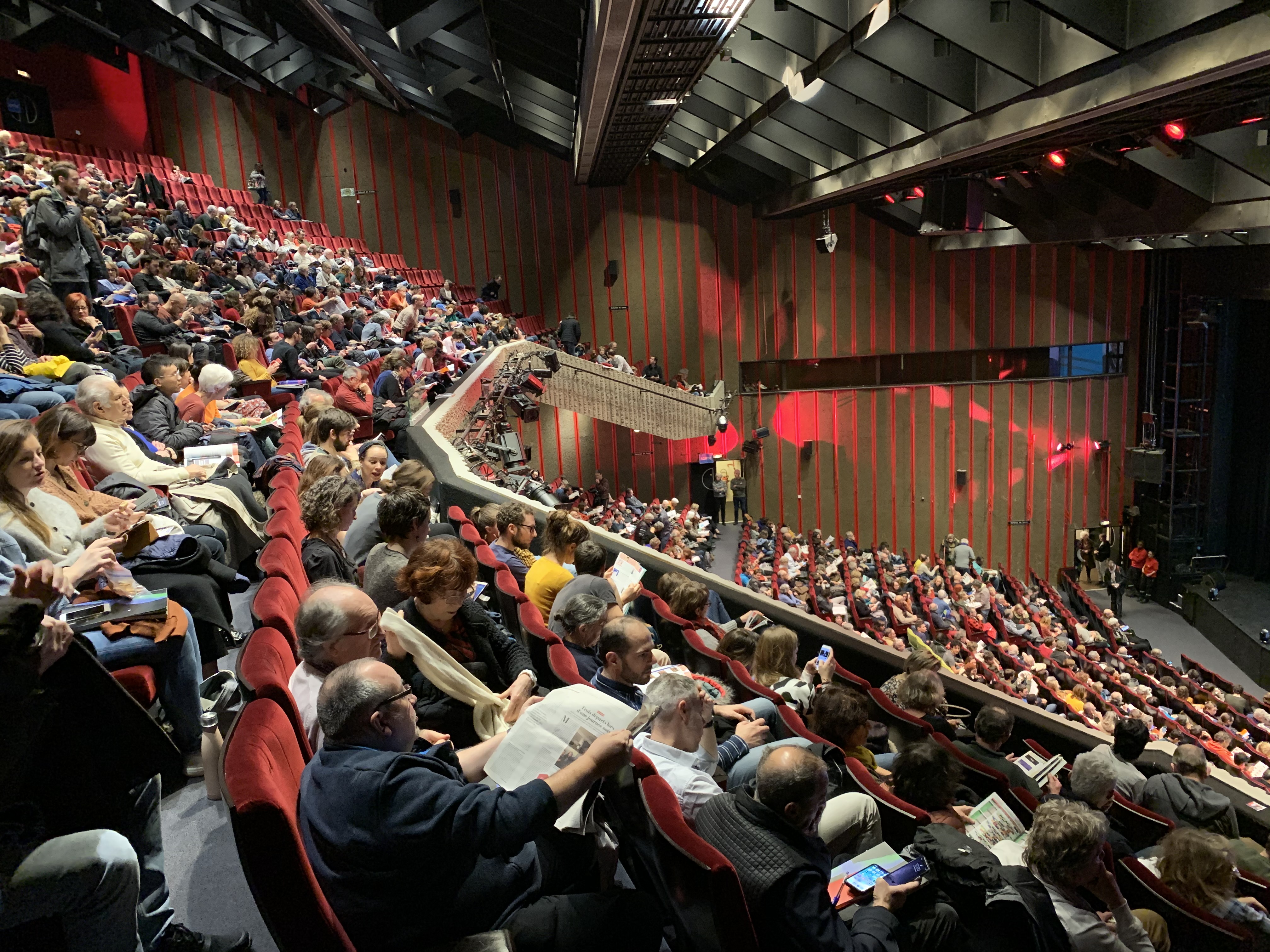 This is the essence of my time here: pure inspiration distilled. Something to strive for, and clarity on how to get there. Festivals like these provide a sneak peak at the filmmakers who will be having an impact on the next generation, and the understanding that this is what it takes to compete at the highest level. I come away from this with a renewed vigor for the art form, and the belief that the world is ready for Pacific Islander cinema--it's up to us to ensure that our work is ready for them.
Chapin echoed this sentiment, further describing the pitching process and how the international experience had an influence on him:
Chapin: In February, Alika Maikau and I found ourselves standing in the packed conference room of the Oceania Hotel in a small city in central France pitching a short film about a hula dancer. If you had told me that would be the case a year before, I wouldn't have believed you! But there we were.
Before the real pitch in front of production companies, programmers, and buyers, we did a pitch training session with four other international project teams and our mentor, a screenwriter from Paris. The producer and director from Lebanon dove in first, pitching a slice-of-life film about the comforts, complexities, and routines of middle-class women in Beirut. They were followed by the duo from Columbia who spun a dark tale of a vampire living in an open-air market, a Belgian-Congolese music artist and his producer exploring grief in a beautifully avant-garde style, and a team from Jamaica throwing back to the childhood of one of their nationʻs revolutionary women. We rounded out the group with our story about a hula dancer looking to her ancestors for a sign as she steps on stage.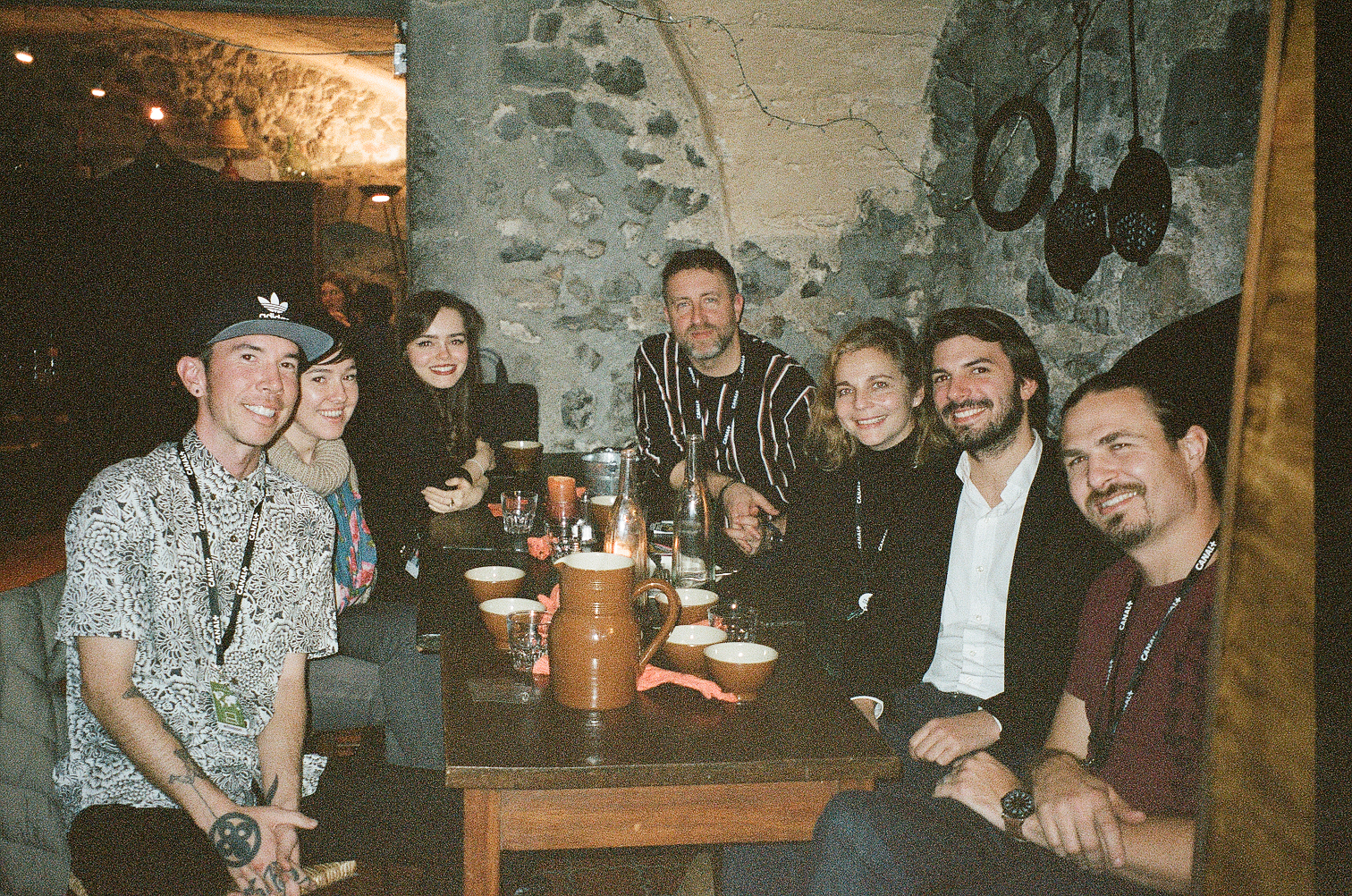 After each pitch, our mentor gave a detailed response and then opened it up to other members of the group. It was remarkable how much insight we could have into each other's projects being from such different places. In a way I think the distance, and being "an outsider" to the content, made it easier to ask the hard questions, point to where each pitch was lacking, and bolster what was most interesting and impactful.
The next day, a flock of production company representatives, film festival programmers, broadcast buyers and our project teams filled the conference room for croissants, coffee, and pitching. Our pitch and those of our international cohort had transformed overnight into far more compelling and exciting presentations! It was a great feeling to see the training and hard work pay off in such short order, and in front of such an audience.
Over the next two days we had several meetings, both set up by the forum with parties interested in our film, and of our own making as we met people at events and screenings. While the long process of courting a US/France co-production on our short film has yet to bear fruit, there were tangible benefits to meeting with Europe-based producers and learning how their system of finance differs from the US and is driven by a different set of incentives. Due to the strong influence and financial backing of national film commissions and boards, we found that there is a huge incentive not to just make what has been made before, but to support the strongest visions and voices. This ultimately leads to many works of passion, oddity, whimsy, and artistry being funded.
Everything we experienced at Clermont-Ferrand and the Euro Connection pushed the bar of our aspirations higher and taught us artistic and production lessons that we will use when it comes time to execute the vision of our story. I hope to return in some future year to soak up more film, more lessons, more broadening of my horizons, and to find out what other opportunities lie untapped halfway around the world for cinema from the Hawaiian Islands.
Categories: None