The 2015 Fall Making Media That Matters is a filmmaking program for trans, cis, and non-binary girls. During the program, participants develop film and critical-thinking skills by examining issues that affect them and their communities. Making Media That Matters provides a platform for girls to tell their stories and be agents of social change through film.

September 17 to November 23, 2015
Mondays and Thursdays | From 4:30 to 6:30 pm.
The Arts at Mark's Garage, Honolulu

Deadline to apply: September 10. To learn more, please visit: www.hawaiiwomeninfilmmaking.org
Making Media That Matters
Film for Civic Engagement and Social Justice
Made possible thanks to the generous support of the Atherton
Family Foundation and Hawai'i People's Fund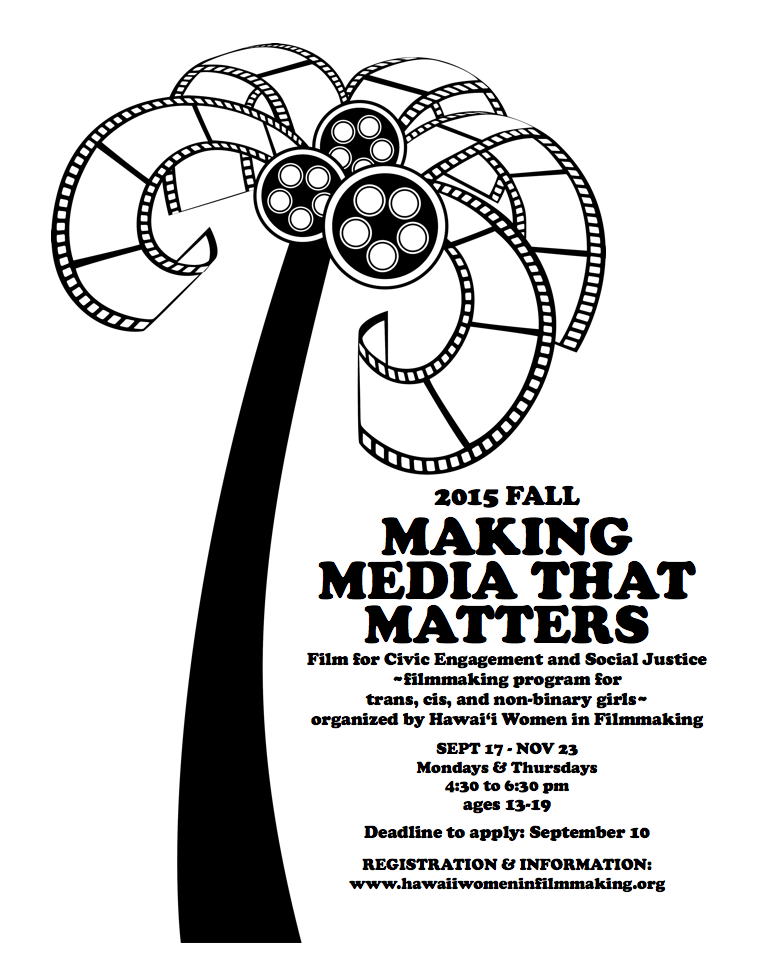 Categories: Training