Photo: A Community Panel on Indigenous Filmmaking featuring the Daniel and Maggie Inouye Chair for Democratic Ideals, Chris Eyre, Chris Kahunahana, & Donne Dawson, moderated by Leanne Ferrer. Hawaii International Film Festival.
By: Leanne Ferrer, Executive Director of Pacific Islanders in Communications
What does November mean to me? An opportunity to participate in Hawaiʻi's premiere film festival! Pacific Islanders in Communications has had an eight year relationship with the Hawaii International Film Festival and this year I was thrilled to welcome Beckie Stocchetti as its new Executive Director.
I knew of Beckie from her earlier experience at HIFF where she worked as a programmer, development consultant, and Director of Education. Her most recent experience in the film community of Chicago will only build on what is to come in the years ahead!
This years' HIFF 2017 was held from November 2 – 12. The festivities began with the traditional HIFF press conference held at the beautiful Halekulani Hotel where Beckie introduced the highlights of the festival. HIFF Co-Director of Programming, Anderson Le spoke about PIC's Pacific Showcase, noting that a record number of 17 Pacific Islander themed films would be screened throughout the festival. There were four PIC funded films in PIC's Pacific Showcase - ISLAND SOLDIER, POI E: THE STORY OF OUR SONG and film short LADY EVA. The fourth film, OUT OF STATE, won HIFF awards for Made in Hawaiʻi Feature and Audience Choice for Documentary Feature.
Anderson also announced the brand new PIC sponsored Award - The Pacific Islanders in Communications' Trailblazer Award - to celebrate a cinema artist of Pacific Islander heritage who broadens the scope of Pacific Islander stories onto the world stage, producing award-winning work in independent and global cinema, carving a path for others to follow.
The inaugural Trailblazer Award was presented to filmmaker Taika Waititi (THOR: RAGNAROK; WHAT WE DO IN THE SHADOWS; HUNT FOR THE WILDERPEOPLE) for being a cultural ambassador that shines a spotlight on Pacific Islander culture in mainstream media.
PIC board members Billy Pieper and Mericia Palma-Elmore attended the fabulous HIFF Gala where our Director of Program Development and Content Strategy, Cheryl Hirasa, awarded the PIC Trailblazer Award to Taika.
We partnered with Hawaii Women in Filmmaking to host their annual Wahine in Film Mixer. Female media makers were invited to attend the reception to make new friends and discuss projects. It was an amazing night to enjoy each other's company in solidarity.
We hosted a Community Panel NATIVE LENSES | ʻŌIWI OPTICS to discuss the current state of Indigenous Filmmaking and how new models and technology may have potentially broken barriers.
Native American filmmaker and scholar Chris Eyre (SMOKE SIGNALS, AMERICAN EXPERIENCE: WE SHALL REMAIN, and the upcoming DEAD RIVER), was the featured artist of the evening. Chris was invited to Hawaii as the Dan and Maggie Inouye Distinguished Chair in Democratic Ideals. An enrolled member of the Cheyenne and Arapaho Nations, Chris was joined by fellow Sundance alumnus and Native Hawaiian filmmaker Christopher Kahunahana (LAHAINA NOON, the upcoming WAIKIKI) and Hawaii State Film Commissioner Donne Dawson for a frank discussion about the pursuits and challenges of telling native stories through the cinema lens. I had the honor of moderating the interesting and lively panel.
It was a whirlwind of activities with the PIC team supporting filmmakers and attending almost every Pacific Showcase screening. There were so many highlights in the jam packed two weeks. From an extraordinary gathering of audience members that sang along during the screening of the ʻUluʻulu Archive's DOCUMENTING ACTIVISM: THE EARLY DAYS OF THE NATIVE HAWAIIAN MOVEMENT to a relaxed crowd watching POI E under a cool, clear, starry night sky to a last minute sneak peek screening of Disney's blockbuster THOR:RAGNAROK with the movie's director Taika fielding questions after the film.
Beckie and her HIFF team worked hard to make this an enjoyable festival. They did an amazing job and we are so proud of their success. We are elated to have been a part of the 37th Annual Hawaii International Film Festival.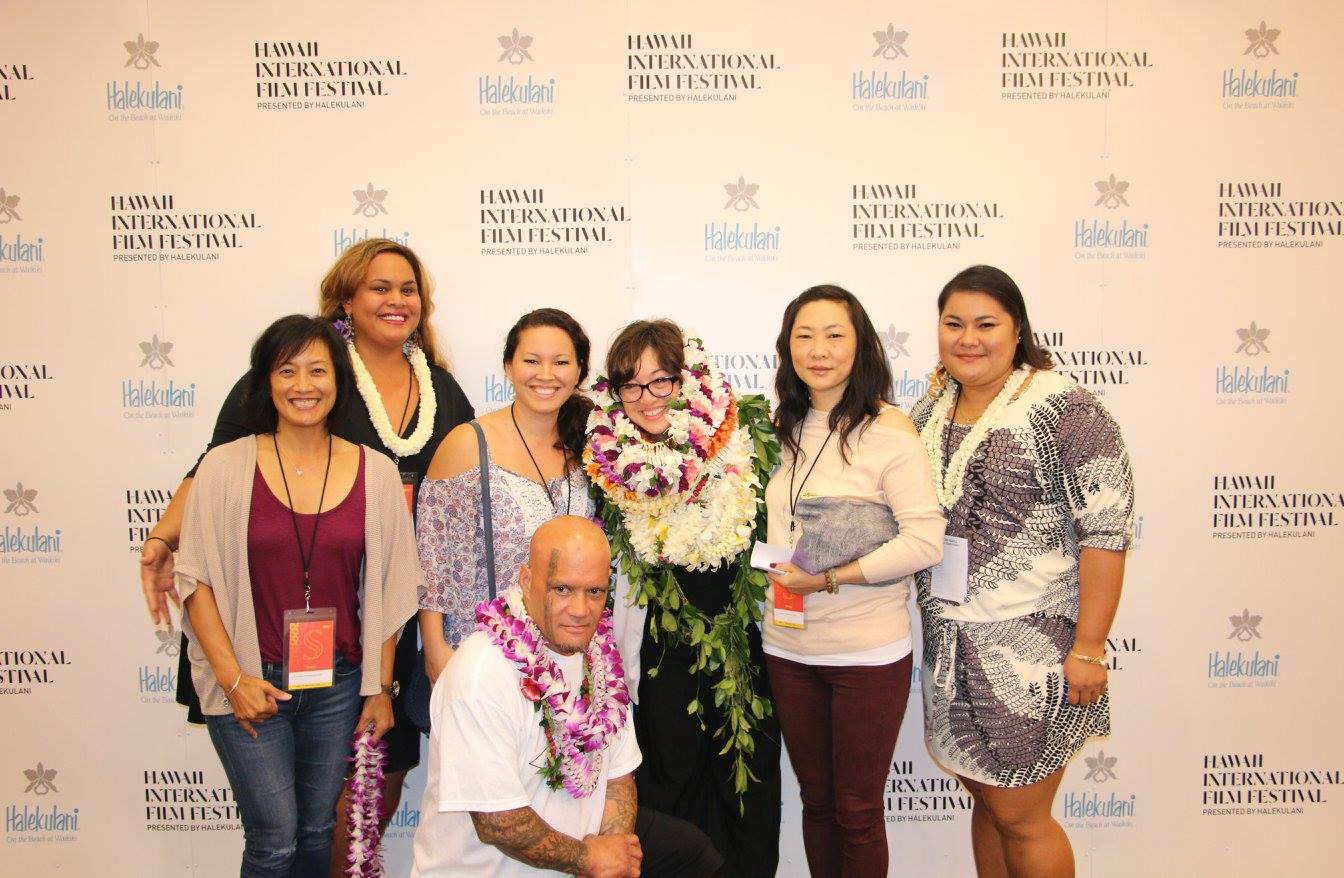 HIFF Out of State Hawaiʻi premiere.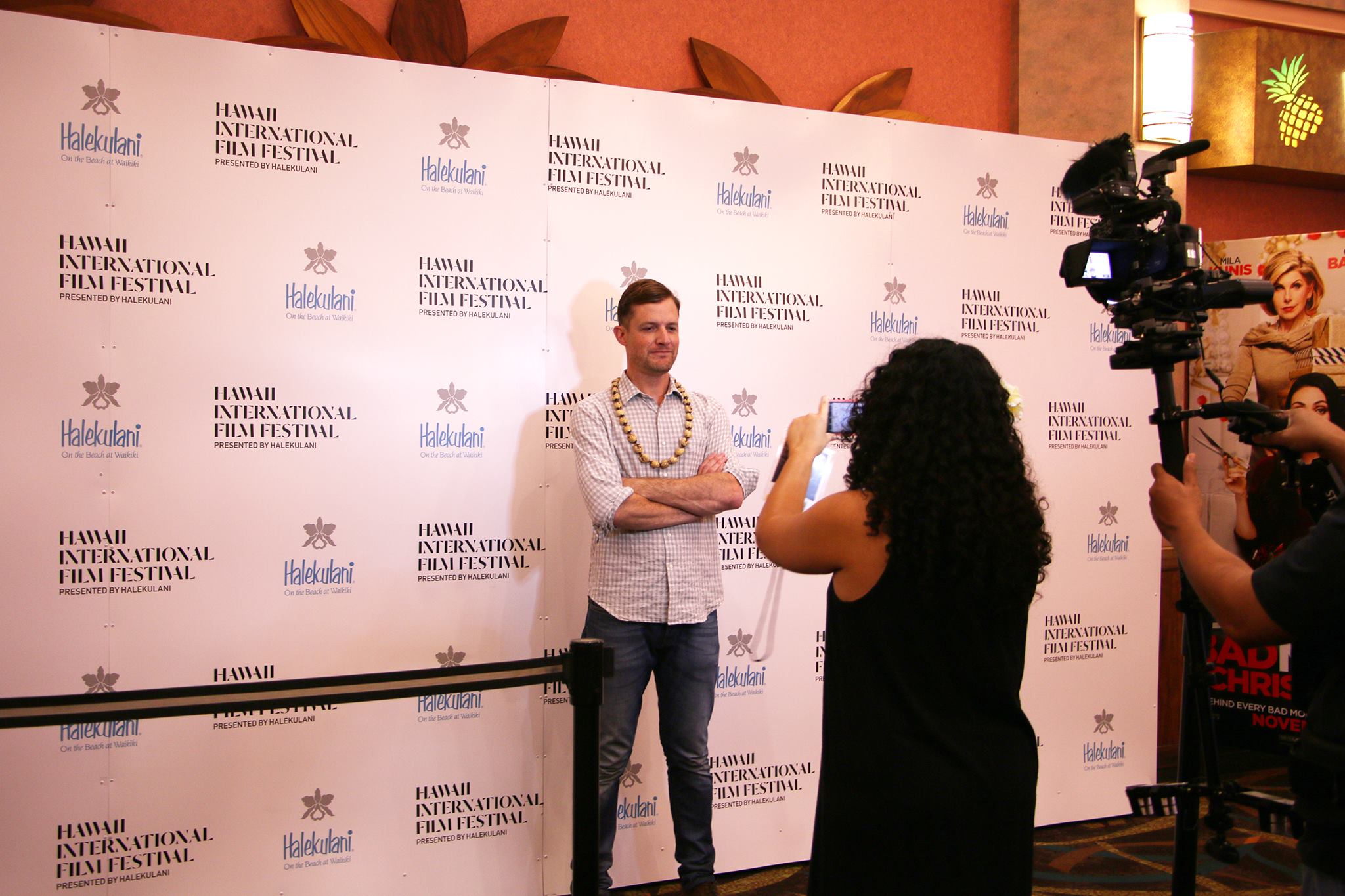 HIFF Island Soldier Hawaiʻi Premiere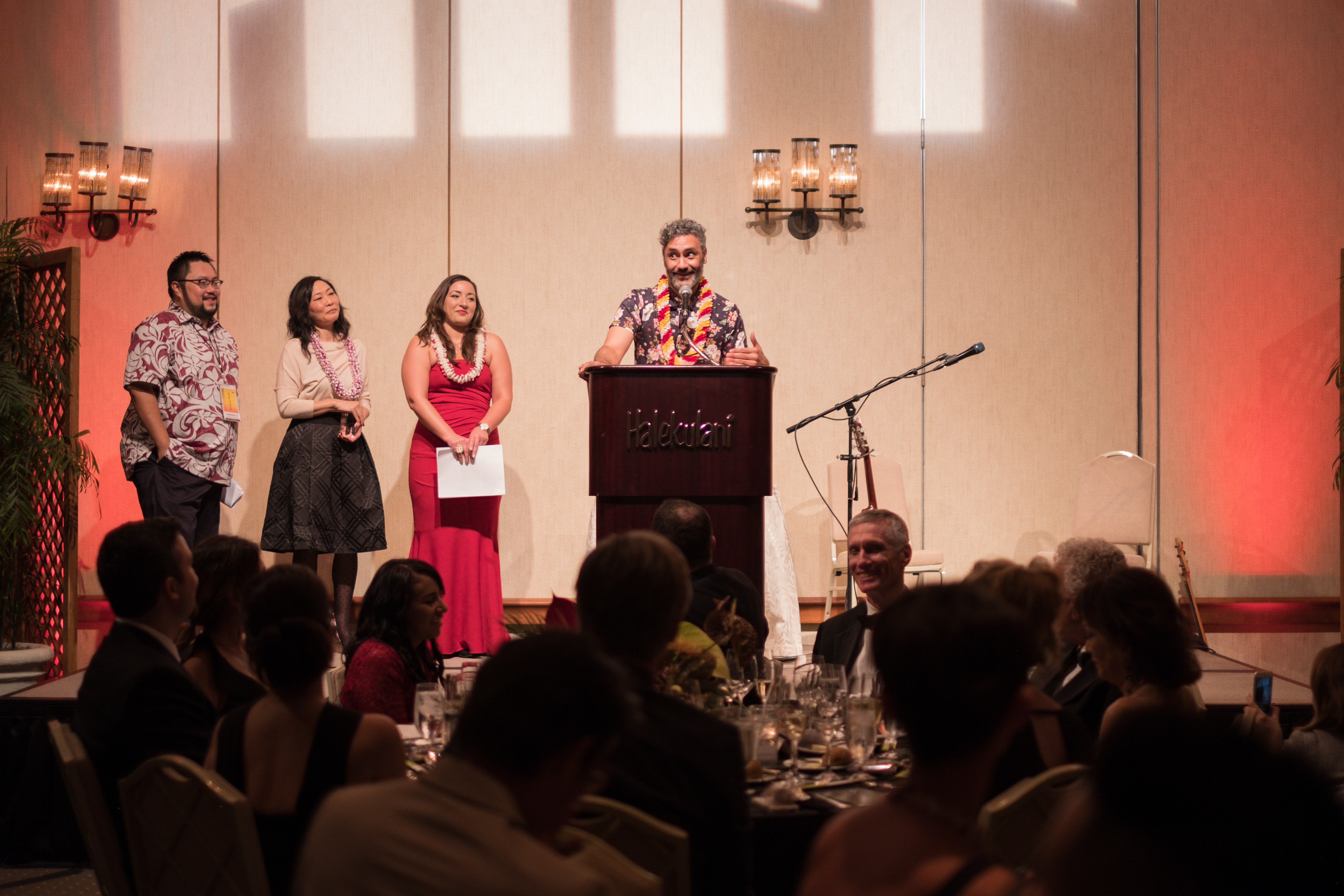 HIFF Awards Gala
Photo courtesy: Hawaiʻi International Film Festival
Categories: None