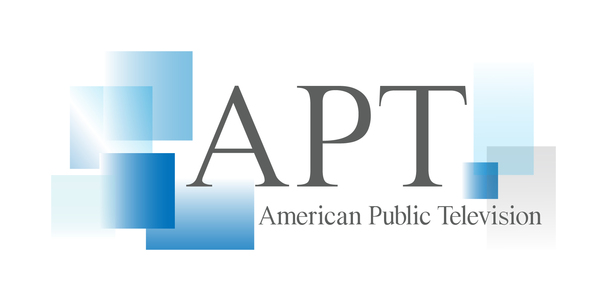 BOSTON, MA (November 16, 2022) – American Public Television today announced New York-based filmmaker Nick Capezzera as the inaugural winner of the Leanne Kaʻiulani Ferrer Content Fellowship Award, created in 2021 to honor the public media legacy of filmmaker Leanne Kaʻiulani Ferrer. The annual fellowship provides a BIPOC independent producer with the opportunity to attend APT Fall Marketplace, and receive one year of mentoring and counsel from members of the APT team. This public television system opportunity is intended to support the fellow's next project -- from tips on the budget process and sponsorship vetting, to editorial guidelines and global sales potential.

Capezzera is an award-winning documentary filmmaker, photographer and co-founder of Player Piano Productions. In 2020, he was a co-producer and co-cinematographer of the documentary film American Masters ̶ Maia Cruz Palileo: Becoming the Moon, and his directorial debut Universe on famed trumpeter and Miles Davis protégé Wallace Roney premiered at Sheffield Doc Fest and won the IDA award for Best Music Documentary of the year. Capezzera was most recently a co-producer and cinematographer of the 2021 documentary film Building a Bridge, about a priest's journey to make the Catholic Church more accepting of the LGBTQ+ community. Executive produced by Martin Scorsese, the film world premiered at the Tribeca Film Festival, had its broadcast premiere on Sundance TV and is currently streaming on AMC+. Capezzera's fellowship project will focus on his next film, a first-person family memoir about his experience as a Korean adoptee.

"We are thrilled to name Nick as the first recipient of this award. APT has been a champion of new voices and content throughout our six-decade history and we are excited to lend our public media expertise," said Cynthia Fenneman, president and CEO of APT. "Our dear friend Leanne Ferrer dedicated her career in support of BIPOC creatives, and we are proud to honor and continue in the spirit of her work by bestowing this annual award in her name."

Leanne Kaʻiulani Ferrer, who passed away in 2021, was the executive director of Pacific Islanders in Communication, dedicated to creating a deeper understanding of Pacific Island history, culture, and contemporary challenges through media content.

Details on submission guidelines and selection process for the Leanne Kaʻiulani Ferrer Content Fellowship Award are available at https://aptonline.org.

###

About American Public Television
American Public Television (APT) is the leading syndicator of high-quality, top-rated programming to the nation's public television stations. Founded in 1961, APT distributes 250 new program titles per year and more than one-third of the top 100 highest-rated public television titles in the U.S. APT's diverse catalog includes prominent documentaries, performance, dramas, how-to programs, classic movies, children's series and news and current affairs programs. Midsomer Murders, America's Test Kitchen, AfroPoP, Rick Steves' Europe, Pacific Heartbeat, Christopher Kimball's Milk Street Television, Legacy List with Matt Paxton, Front and Center, Lidia's Kitchen, Kevin Belton's New Orleans Kitchen, Simply Ming, The Best of the Joy of Painting with Bob Ross, Front & Center, James Patterson's Kid Stew and NHK Newsline are a sampling of APT's programs, considered some of the most popular on public television. APT also licenses programs internationally through its APT Worldwide service and distributes Create®TV — featuring the best of public television's lifestyle programming — and WORLD™, public television's premier news, science and documentary channel. To find out more about APT's programs and services, visit APTonline.org.
Categories: None