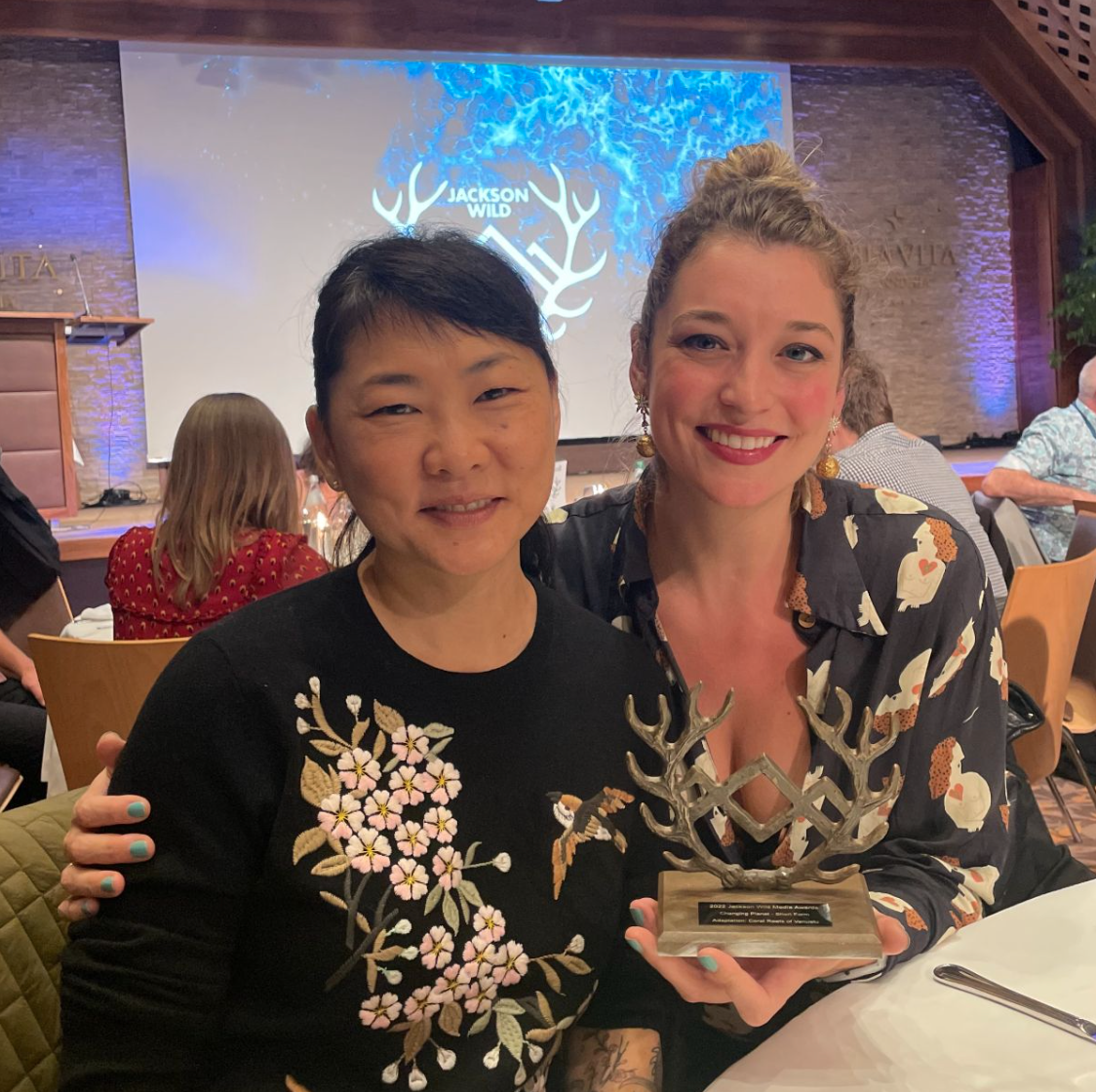 Jackson Wild Summit 2022: Cheryl Hirasa, PIC (left) and Alizé Carrère, film director (right)
Considered the highest bar of achievement in natural history filmmaking, PIC-funded project ADAPTATION: CORAL REEFS OF VANUATU won the 2022 Jackson Wild Media Award for Best Changing Planet Short Film! The award is given to the film that most effectively illuminates the forces affecting both our planet in the face of catastrophic climate change and biodiversity collapse, including social and environmental issues, equity and justice, public policy, community conservation and sustainability. Congratulations to the crew on this special achievement.
Over 350 films entered the competition in 2022, with over 600 category entries from 26 different countries around the world. Finalists were selected by more than 150 international judges who together screened over 3,000 hours of media. Winners were announced during the Grand Teton Awards Gala on Thursday, September 29, 2022 at the 2022 Jackson Wild Summit in Burgenland, Austria.