Nā Maka o ka ʻĀina
March 2016
Joan Lander and Puhipau of Nā Maka o ka 'Āina ("The Eyes of the Land"), are an independent video production team that has focused on the land and people of Hawai'i and the Pacific. In existence since 1974, they have created over 100 documentary and educational programs. Their award-winning productions have been used by educators throughout the world, and their iconic footage of the Hawaiian sovereignty movement has been featured in numerous documentaries produced by others.
On February 9, 2016 we lost a very important member of our PIC 'ohana. He was one of our founders, a gifted storyteller, an amazing mentor, a champion of Hawaiian rights, and a dear friend.
His memory lives on through his incredible body of work.
Abraham "Puhipau" Ahmad, Jr.
October 24, 1937 – February 9, 2016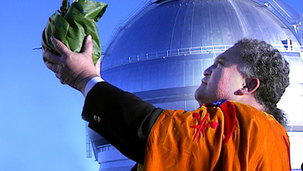 The struggle between the scientific and Native Hawaiian communities.
Filmmaker(s)

Joan Lander
Puhipau
Category
---

On Air - Check Your Local Listings