When we can't turn back and can no longer stand still, we have no choice but to move forward. This week's films show movements of many kinds: stirring artistic expressions, groundbreaking innovations, demands for justice, journeys to refuge. While the stories vary greatly, a common thread remains. They remind us that we must continue in our pursuit of that more perfect union: where ideals are pulled down from the cloud of intention to meet the grit of practice.
Step by step by step, voices combine, music crescendos, possibilities rise. The challenges ahead are great; our resolve and integrity must be greater. We move for progress, we move for survival, we move for a place to call home. We hope to see you on the road ahead.
FROM PIC's ARCHIVES
From Pacific Pulse, Season 2
Live, Breathe, Hula offers a glimpse into the artistry of Mark Keali'i Ho'omalu, a well-known kumu hula (hula instructor) who is infamous for the unique musicality of his hula and his desire to transcend tradition. Live, Breathe, Hula documents an artist's obsession with his craft, and explores the concepts of tradition and innovation within the hula diaspora, in Hawai'i and beyond.
From Pacific Heartbeat Summer FIlm Fest
One Voice tells the story of the Kamehameha Schools Song Contest through the eyes of the student song directors. Every year in Hawai'i, 2000 high school students compete in the Kamehameha Schools Song Contest where young leaders direct their peers in singing Hawaiian music in four-part harmony. One Voice shares the thrill of the competition via the personal stories of the student song directors as they experience the trials and tribulations of competition in this annual high school event. Through the stories and lives of these contemporary high school students, the audience will experience Hawaiian culture as it has survived, flourished, and grown through the universal power of music and song.
---
FROM OUR PARTNERS
From POV
And She Could Be Next follows a defiant movement led by women of color as they fight for a truly reflective democracy and transform politics from the ground up.

"Episode One: Building The Movement" brings us to the 2018 midterm elections, where a new generation of women of color is ready to take the lead. The documentary goes behind-the-scenes at local rallies, war rooms and church basements, where candidates and organizers embark on the campaign trail. We also witness the unique challenges they face, from well-resourced incumbents to systemic barriers that disproportionately affect black, brown and immigrant communities. As we get to know these women, we see how they do not live "single issue lives" but are each a product of a larger movement– one that is coalition-based, intergenerational and interfaith.
---
From POV
Meet the Radical Monarchs, a group of young girls of color on the frontlines of social justice. Set in Oakland, California, the film documents the journey of the group as they earn badges for completing units on such subjects as LGBTQ allyship, environmental preservation and disability justice.
---
From WORLD Channel
In their home countries, Subhi, Cheyenne, Mari and Junior were targets of death threats, harassment and discrimination because of who they are and who they love. These four are among the many LGBTQ+ refugees and asylum seekers who have fled persecution to resettle in the U.S. But as leadership in America continues to demonize immigrants and restrict the flow of refugees into the U.S., UNSETTLED: SEEKING REFUGE IN AMERICA humanizes a group of people who are desperately trying to find a safe place to call home.
The film, which largely takes place in the San Francisco Bay Area, also asks whether U.S. cities like those in Northern California are a practical location for resettlement given the economic challenges (cost of living, scarcity of affordable housing) they present. What are the ultimate costs immigrants pay for seeking refuge in America?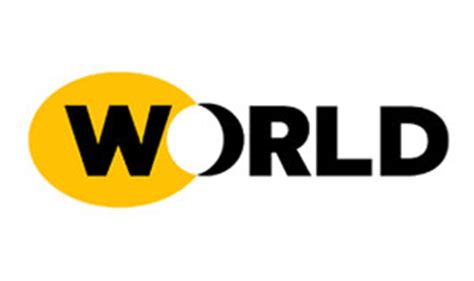 Missed our last PIC Playlist? Click here.
Categories: PIC Playlist